Editor's note: The Styling You team is breaking from December 21 until, Monday January 15. I'll still be popping in on Facebook and Instagram during this time. We wish you a beautiful and safe festive season. I'm spending Christmas at home but then we're heading away for a two-week beach holiday. Bring that on. Thanks so much for being the best community on the internet. Your support for this space – and one another is mind-blowing. In 2018, Styling You celebrates 10 years on the internet. If you'd like to join us for that party, please keep Saturday, July 28 free (and plan a girls' weekend in Brisbane!).
---
You know the feeling. You've barely been out of the (cold) shower for five minutes and the sweat has started to flow down your body in river-like proportions.
The thought of doing anything with your hair or putting makeup or clothes on has you sweating even more.
Which is fine, if you don't need to leave the house or pool or beach. Not so fine, if you need to pony up and head out anywhere in public.
Summer is the trickiest of seasons to feel dressed up but I'm here to help with the complete Styling You 2017-2018 summer style guide.
Bookmark this post and come back to it during the long, hot summer for inspiration, tips and tricks.
2017 Styling You summer style guide
Beauty
Beauty maintenance takes on a whole new level of pain during summer. They key is to keep things minimal if you can. The only thing you shouldn't cut back on? Sunscreen. No ramp that situation up. It's hot out there.
THIS POST has all my tips and tricks for the summer season.
Accessories
Accessories are very much a part of my minimalist summer beauty routine as they are powerful weapons of distraction. I'm a statement earring and slicked back hair kind of girl with a few fine jewellery pieces thrown in for good measure.
My bags are more relaxed in summer and once the party season is over I'm mostly wearing a comfortable flat.
The below posts have a tonne of ideas for you on how to find the right mix of accessories for your summer wardrobe.
8 Australian fine jewellery brands I'm loving right now
20 woven bags for fun summer outfits
Get your feet into shoes that support them this summer
Events/occasions
We're almost done for the party season but there will be a last blast over the next couple of weeks until the sun rises on January 1. If you're still looking for outfits, then check out these post for suggestions on how to make that party purchase go the distance – long after the even it was bought for is over.
To read:
How to plan your summer event wardrobe
How to get smarter about what clothes you buy for the party season
Everyday Style
Even if you're working through summer, what you wear every day takes on a more relaxed style. That's very ok. The posts below will help you feel relaxed but also dressed for the day.
The off-the-shoulder trend is still alive and kicking. I know that many of you cannot wait to see it disappear. Me? I'll mourn the hiding of my shoulders. It's like having your arms covered but with nature's air conditioning cooling you down via the top of your body. I'm asked almost daily about a strapless bra for wearing with off-the-shoulder anything and I answer it in THIS POST.
Another clothing garment that can be polarising is the humble pair of shorts. I LOVE them and this is how I wear them. It's just too damn hot most of summer to have anything longer on my legs. My legs are not perfect but they get me from A to B so I just stop the internal chatter and put them on.
Extra reading:
9-piece summer holiday capsule wardrobe
How to travel and lounge in style
Beach/pool
Most women's internal chatter is at fever pitch when it comes to throwing on a swimsuit and getting into the water. My annual swimsuit edition is something I spend a lot of time prepping for every year. I don't mean prepping my body. I mean prepping my own mindset for photographing myself in a bunch of different swimsuits.
Swimsuits, rashies and cover-ups are what you'll find me in over the next few weeks as I position myself pool or beachside.
Underwear
Summer is indeed a sticky situation. Keep as cool as you can from your underwear up.
Travel
Lucky enough to be heading away somewhere this summer? These tips and tricks and my Confessions of a Reformed Packer e-book will help.
Also read:
12 tips and tricks for how to plan your next cruise holiday
What to pack for a holiday in Bali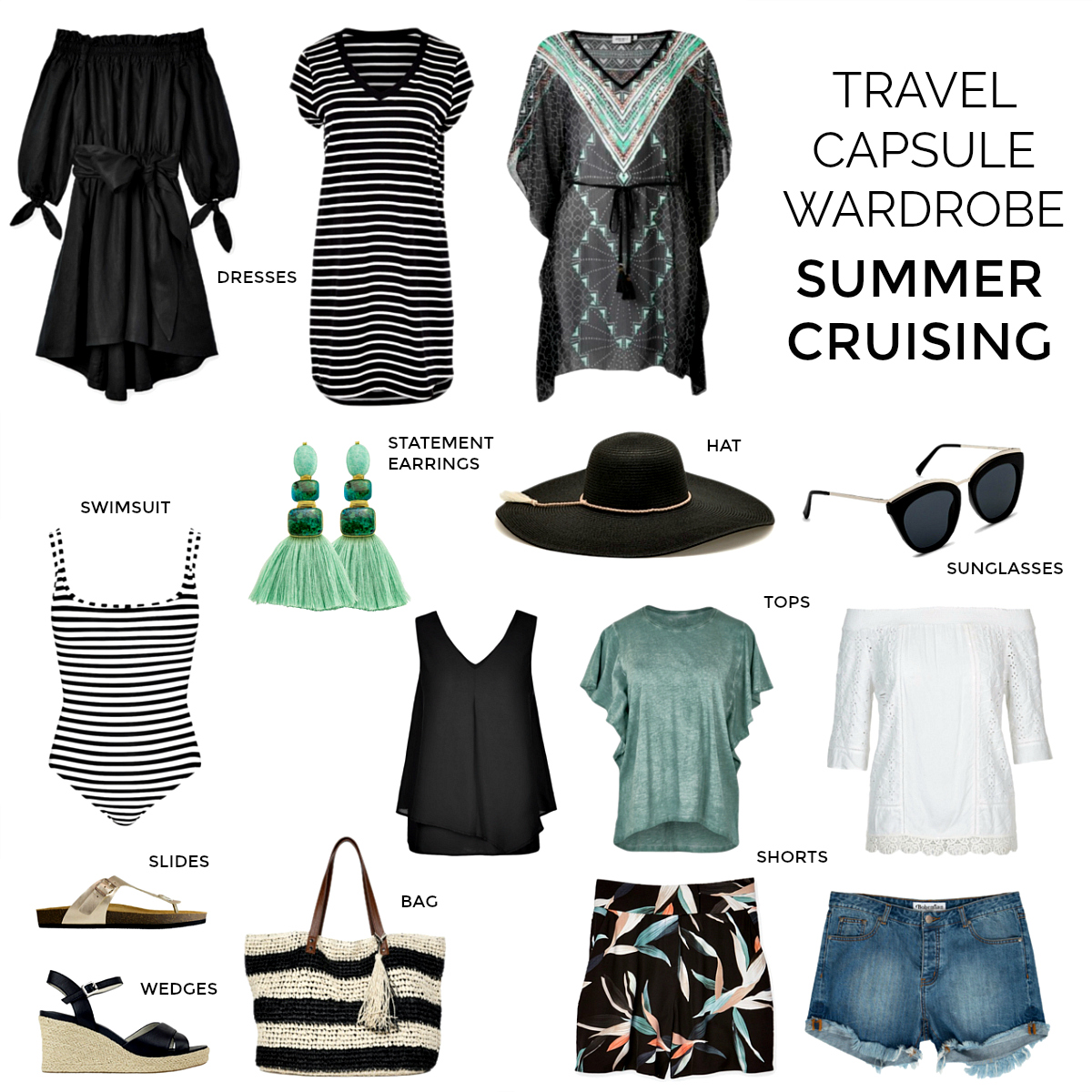 So, tell me, how do you adapt your style for the summer months? What's the one thing you couldn't live without when the heat is on?