The fact that it's now a week into October and I'm only getting the September 2019 journal to you now probably says as much about the state of my life right now. This has been one of the most challenging and exciting years I've had in my professional life and I'm really still trying to get a grip on how I attempt to keep things vaguely in balance. One day at a time seems to work with me!
Pour yourself a beverage of choice and read on for a full and thorough debrief.
SYTL HQ
September was our month or prepping everything for our spring-summer collection launch which is happening this Friday! Our content creation days are massive – too massive – I'm changing things up next year to minimise the massiveness. We have about 20 people on set, which might seem crazy and chaotic, but it's actually nothing short of magical seeing each and every person work their butt off to create the best photos and videos we can. If you could bottle the vibe on set, I'd give it away for free because the world would be a better place with more of this positivity spread around.
Then, together with my in-house team, we work solidly to get the images edited and descriptions loaded so that you can buy with confidence. It's something we pride ourselves on and something that starts with our choice to photograph our pieces on six different shapes/heights/sizes and continues with details measurements for each of those models. We've never been so organised as to have everything ready for you to preview ahead of the launch but we have! I love that you've been all creating your wishlists. Check out the new collection here.
In September, we also managed to fit in the launch of a jewellery collaboration with one of my faves, Nicole Fendel. It's something I'd been working on for about a year and I'm so thrilled to wear these pieces because the meaning behind them is everything to me. I'm stoked the meaning is something that resonated with you. We've got limited stock left, so don't miss out.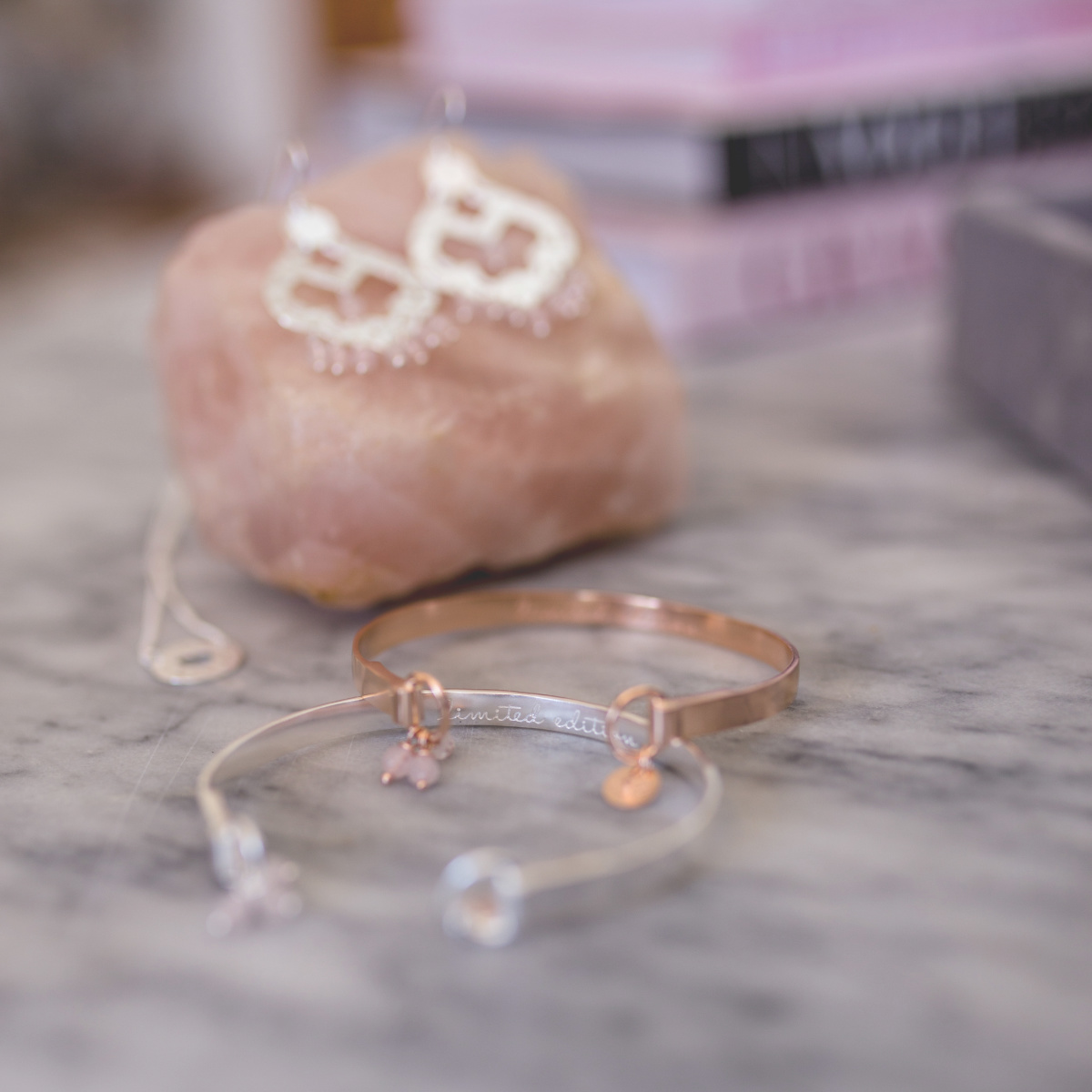 Hang on to your hats, October is major for SYTL. Apart from our launch this week, we're popping up at a number of places. Check out the details HERE.
This is also the very last time that I'll be offering my online style program, the Ultimate Capsule Wardrobe. If you've never joined but would love to know how I create capsules to make your wardrobe life SO easy, registration opens on Thursday. There will be a link up on the home page of my blog.
Events
Jericho Road spring-summer 2019 launch: so much fun energy in the room and on the catwalk. Love the girls behind this label and love that they showcase their vibrant designs on a range of different women.
Food for Thought long lunch: two of my girlfriends coordinate this charity event every year. It's always next level and an amazing afternoon out. This year they raised $47,000 for Brisbane-based organisation, Traction.
Toowong Village spring-summer style workshop: I love putting together these workshops each season. It's always a great way to get an overview about what's in store and how it can update your wardrobe. I love getting to see so many SY readers too. More on new-season looks HERE.
Elle Macpherson for Business Chicks: back in the day, Elle Macpherson was on a poster in the room of most boys I dated. Since then she's continued to reinvent herself and become the incredible businesswoman she is today. She was an influencer long before the Internet and social media. It was my second time meeting Elle but being able to make @stace_mcreg's dream happen brought me more joy that both occasions put together.
Celeste Barber: my girlfriend organised tickets for a girls' night out that included the Celeste Barber show. I wasn't sure how it would translate but OH MY, Celeste was every bit as brilliant and entertaining as her Instagram feed.
Champagne Club: it's been a while between Champagne Club meets for me but I loved catching up with club members on the last Sunday afternoon on the month. If you're scratching your head and wondering just what Champagne Club is, here's a post I produced earlier.
Travel
The Mr and I did our annual anniversary mini-break – this time heading to Byron Bay. I've got a full and thorough blog post coming but it was the perfect time out and recharge ahead of a very busy final quarter of the year. Getting away together for our anniversary is something we commit to and make happen every year.
Reading
Pretty Unhealthy by Dr Nikki Stamp: this is a straight-shooting non-fiction read about the state of our collective written by an Australian heart surgeon. Nikki poses a number of questions around the notion that we now equate beauty with health – something that social media has helped escalate. In a body image world gone made she suggests: "Rather than categorising bodies, let's begin to understand that we come in all kinds of shapes, sizes, colours and abilities and work with what we have."
Listening
The Flatshare by Beth O'Leary: I loved this modern day love story for its humour and twists.
Everything is Figureoutable by Marie Forleo: I've been a huge fan of Marie Forleo for a fair chunk of the time I've been operating an online business. This is her first book and she's touring Australia (I'm booked to see her in Sydney later this month) and every bit just makes so much damn sense.
Watching
Downton Abbey: I LOVED the big screen movie based on the series of the same name. Watching it was like picking up a conversation with old friends.
Eating/drinking
The Spaghetti House: nothing beats dinner here before a show at QPAC. I went twice in one week. The food was amazing and the service spot on, despite the restaurant being packed. Book ahead!
Shopping
Spell: the new-season collection dropped just in time for our escape to Byron Bay. I may have spent about an hour in the change room trying on ALL the things. Ended up buying two and then coming back the next day for the one that I couldn't stop thinking about. HAH.
Home
We have been taking any possible opportunity to just relax and enjoy our deck and pool area. We've also entertained friends and family. I just know that we will spend many hours enjoying this space across the summer months. I even went for a half-swim yesterday! You can read more about the reno HERE.
Health
I'm really conscious right now that things are only going to be busier from here on in (until Christmas). This has me committing to moving each day – HIIT classes, walking and running – as well as eating healthily. I'm guilty of loving a glass of wine or two but I'm not only limiting that this month, I'm making sure I carry Recoverthol with me. You might remember I wrote about Recoverthol earlier this year – I've been buying these supplements ever since because they work to help minimise the effects of even just one glass of wine! The team at Recoverthol are working with me again this party season, so if you're keen to try, make sure you use the discount code STYLINGYOU30% when buying direct online HERE.
Beauty obsessions
I've been back shopping online for Trinny London products – BFF eye serum/concealer and BFF Skin Perfector SPF 30+. I'm using these two as stage one of my makeup routine to give my face a fresh, even complexion. The eye concealer is quite magical and very different from any other concealer I've tried. I freshens up eyes immediately and works to even out the skin tone around the eyes. It's also packed with actives – peptides and Vitamin C for ongoing support beyond the immediate impact. Many on the Trinny London page just wear BFF on its own. For me, I need more coverage, so top with a foundation or CC cream. Shipping is super quick – I don't know how they do it!
I'm obsessed with this new dermalogica serum – it's the spring pick-you-up your skin needs.
Phewww … if you made it to the end, congrats. Let me know what you've been up to!