Editor's note: This post is not meant as medical advice – please see your health care professional/s and work together on a plan that works for you. If you're new to the blog then you can catch up on my health story here, here, here, here, here and here. If you'd like details of my Brisbane-based thyroid-specialist GP, please email [email protected].
---
Losing weight – or preventing weight gain – has been one of the biggest struggles I've had while living with Hashimotos for the past 19 or so years.
Yes, the brain fog, numbing tiredness and hair loss haven't been a barrel of laughs either but it's the weight thing that has been a constant battle.
I'm not here to tell you that I've won that battle but I'm here to share with you where I'm at with it.
I've lost weight. That I know. If you're looking for a kilogram or centimetre loss report, I don't have one for you.
I long ago ditched the scales. If you live with an auto-immune condition then it can be a depressing, de-motivating thing to base your achievement on the number on the scales. I can put on 3kg in 24 hours for no rhyme or reason. Who wants that D- report card flashing back at them when they know they've eaten well and exercised during that period? Certainly not me.
I've previously tracked my centimetres but simply forgot to do so this time. I say "this time" because this isn't my first attempt to lose weight, flying in the face of my dodgy thyroid and mucked-up hormonal system.
What I do know is that I've gone done one size in my jeans and two sizes in my activewear tights. I'm feeling incredibly strong. And I've got more energy (despite an intensely busy first quarter in my business).
So what have I changed in my lifestyle to achieve this result? There has been no quick fix or magic potion but the combination of the eight things that I've done below has brought about the change I've engineered to date.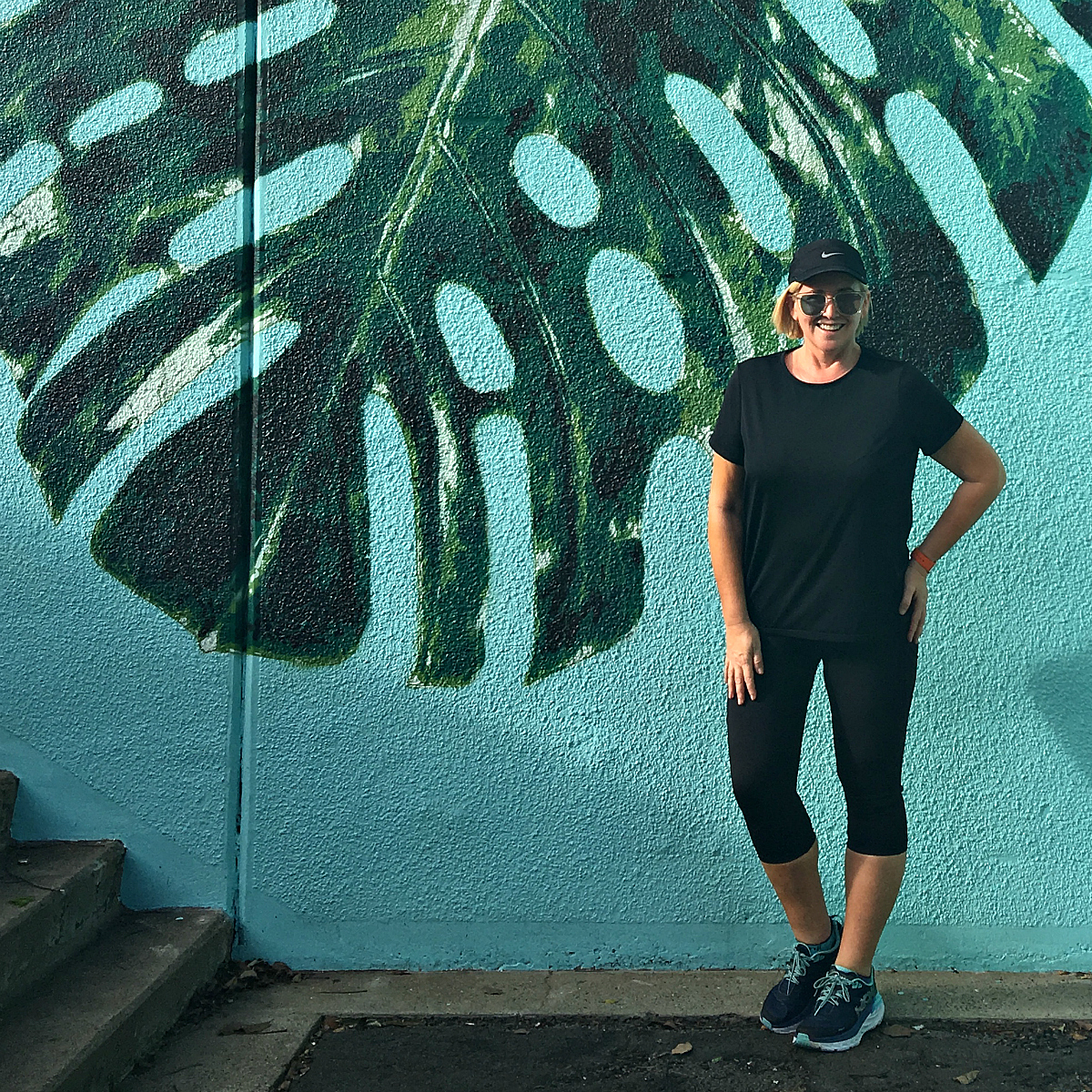 UNIQLO AIRism top | Active Truth smart pocket tights
8 changes I've made to improve my Hashimotos
1. Meeting with my GP every three months. This is not so much of a change but something that has been crucial over the past three years to get me to this point of wellness. Every three months I have an extensive blood test. My thyroid levels are tracking well (I'm on regular medication – compounded Natural Desiccated Thyroid extract that includes T3, T4) but my protein and iron levels are not always where they should be. The regular blood tests keep me on track with the correct supplements needed to support these deficiencies and my thyroid function. Importantly, my GP wants me to feel the best I can feel. If you don't get that level of understanding from your health practitioner, I urge you to get a second opinion. As women, we put up with too many vague symptoms in our daily life. We shouldn't have to. If you're not feeling great every day, find someone who will support you to change that.
2. Ditching alcohol during the week. It's no secret that I love a wine/Champagne or three. Or an espresso martini. I'm an absolute shocker over the pre-Christmas and New Year/holiday season. Every night feels like a Champagne moment. BECAUSE. After our summer beach break in January, I put a stop to the every night situation. It had become a temporary, very bad habit. Within three weeks, I actually craved the lime and soda I'd been fancy-ing up every night to break the wine urges. Sadly, the scientific research is correct: drinking alcohol inhibits weight loss. BAH HUMBUG.
3. Eating three meals a day – no snacks. I'd embraced the 5:2 way of eating for a couple of years and just felt I needed to change things up. I was bored. I felt deprived – hangry – on those "2" days. I discovered the concept of just eating "three meals a day" from Susan Thompson. I haven't done Susan's course but her ideas made sense to me. And I got the green light from my GP. I've long ditched the gluten (a red-light food for anyone with an auto-immune condition) and we eat predominantly non-processed, whole foods. That hasn't changed. My sticking to three, small (low carb, protein-filled) meals of days has suited my lifestyle and I've not been hungry – or hangry!

Lunch example: Protein Bread (enter stylingyou at checkout to save 10%) toasted and topped with grilled eggplant; shredded chicken, greens and yoghurt dressing
4. Healthy week-night dinners are a no-brainer. We've been ordering the WW Fresh boxes from Aussie Farmers Direct since last September. Not only do I not have to think about the "what's for dinner?" question, menu plan and buy ingredients, I know what we serve up every night is healthy. We eat a greater variety of meals, way more vegetables, save money on our weekly grocery shop and most meals are on the table in 30 minutes. I sub out any gluten products with gluten-free and, if we have more people over for dinner, I buy more of the protein.
WW Freshbox at Aussie Farmers Direct
5. Juice Plus JBT program. I started the Juice Plus capsule program (I'm not selling it but if you email me I can put you in touch with my distributor) and my family has also seen the benefits in extra energy from this program. We also don't crave sweet stuff – we crave more of the good stuff. I'm friends with my distributor and I saw her talking up the benefits (and living them!) for about 12 months before I bit the bullet and signed up. Mr SY and my youngest has also been taking these whole food capsules – and we've been making daily protein smoothies, adding in fruit, chia seeds, greens and whatever takes our fancy. For me, the smoothies substitute out either breakfast or lunch. That convenience is key for me.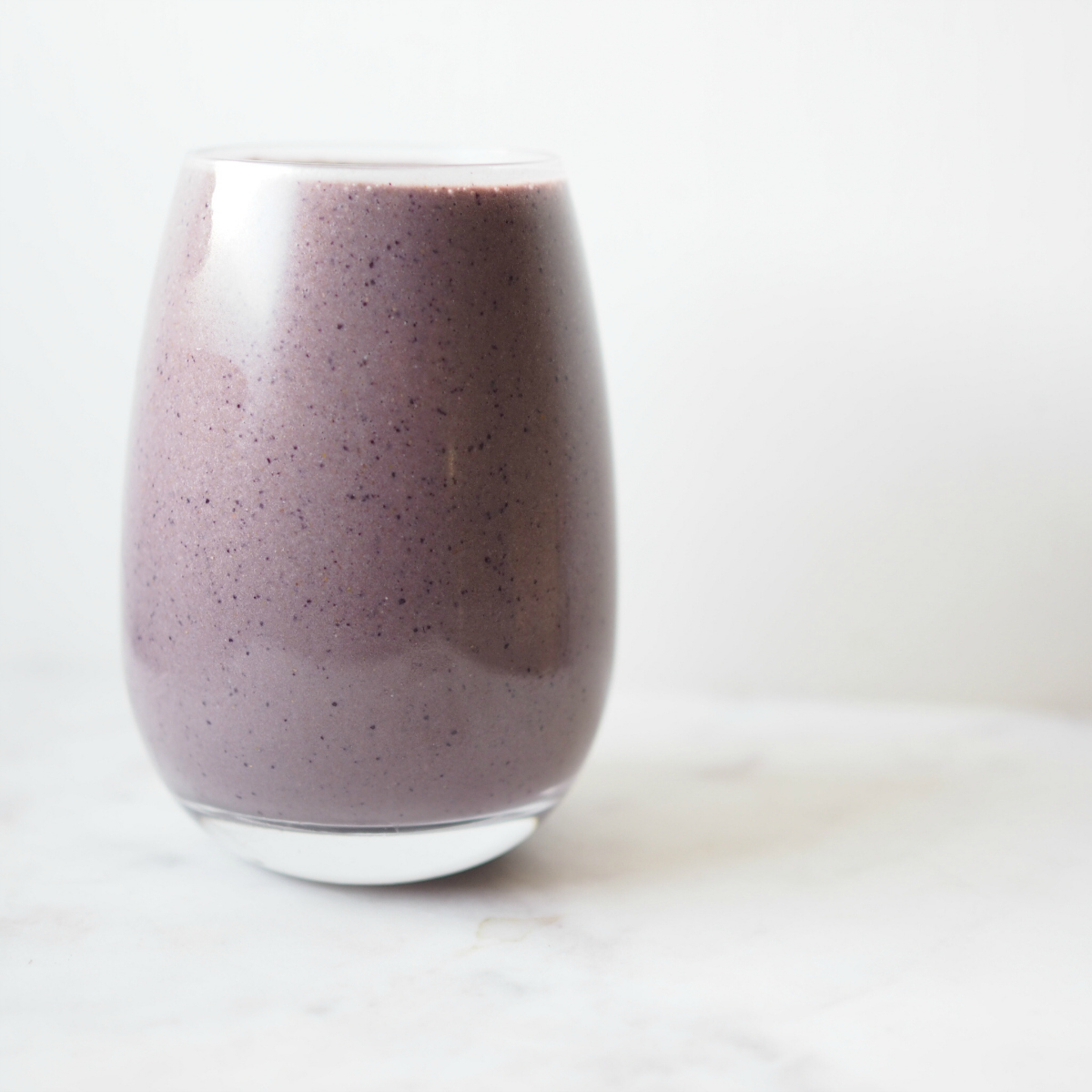 Juice Plus JBT smoothie
6. I've increased the amount I exercise. Late last year I started walking more in preparation for this year's Sydney Coastrek but I ramped that up even more at the start of this year, adding in one HIIT (high intensity interval training session) at Body Smart and one longer walk each week. This is on top of the one Pilates reformer session (also at Body Smart), one yoga class and two 5km walks I was already doing. Increasing my weekly exercise routine was not something I approached lightly. With any auto-immune condition, exercising too much can set you back health-wise. I've found this out the hard way in the past and this time around I was determined to make it happen with baby steps, gradually building up to the training I'm doing now. This has ensured that I've not fallen (flu-like) sick along the way.

Body Smart Exercise Physiology training
7. I got the whole family on board. We don't do separate meals in our house. What I eat, everyone eats. My husband and youngest son are also on JBT with me (my son's supply is free). Now that my team training for Coastrek is done, I'm training weekly at Body Smart with my husband and, on a Sunday, we all do an 8-10km walk together. The youngest wasn't too keen at the start but he now goes along with it. Mr SY has joined me on the week-day alcohol ban. Having my family on the same page has made a huge difference to making this a sustainable approach to healthy living.
8. I've had a stronger mental shift in my whole approach to living. I've gone from craving sleep-ins and avoiding any exercise to planning activities that involve exercise. I not only pack activewear for when I'm travelling, I USE it. I've signed up for the Mother's Day Classic and Bridge to Brisbane events … as a fun thing to do. I'm in love with FEELING strong and fit. WHO AM I?
Who I am is a nearly 50-year-old who believes this short life is for living. I don't plan changing any of the above any time soon. My health journey in recent years has all been about making small changes and being supported to feel the best I can EVERY day.
So tell me, how is your health right now? Have you made any changes of late that have helped you?