Paris dreaming. Yes, it's still happening here.
Did those two days really happen?
They did and I have some photos to prove it.
Not just any old photos. NO.
Carla Coulson photos to be exact.
Carla is an incredibly talented Australian photographer married to an Italian and living in Paris.
She's photographed six books and has a tonne of magazine shoots under her belt.
In 2011 she added portrait photography to her many professional bows and since then many people before me have engaged her to capture them in the City of Light.
Two years ago my girlfriend Sami and her husband Sam had a shoot with Carla. As soon as I clocked those photos, I immediately added a Carla Coulson/Paris photoshoot to my bucket list.
We only had one afternoon/evening that we could potentially fit in a shoot on our recent trip but I contacted her all the same.
The planets aligned and she was available.
Then I broke the news to the Mr and Master SY.
Thankfully they are good sports and minimised any ensuing eye rolling because the results were SO worth it.
The below photos are just a handful of what Carla captured.
I love the light; the very Parisian backgrounds; and the whole adventure that the afternoon provided.
We saw places we wouldn't have found in our short time and absorbed a taste of Paris that has left us wanting for more.

Balloons and the Eiffel Tower. What more could a girl want? These were taken in a side (non-touristy) street with a view that people travel the world for.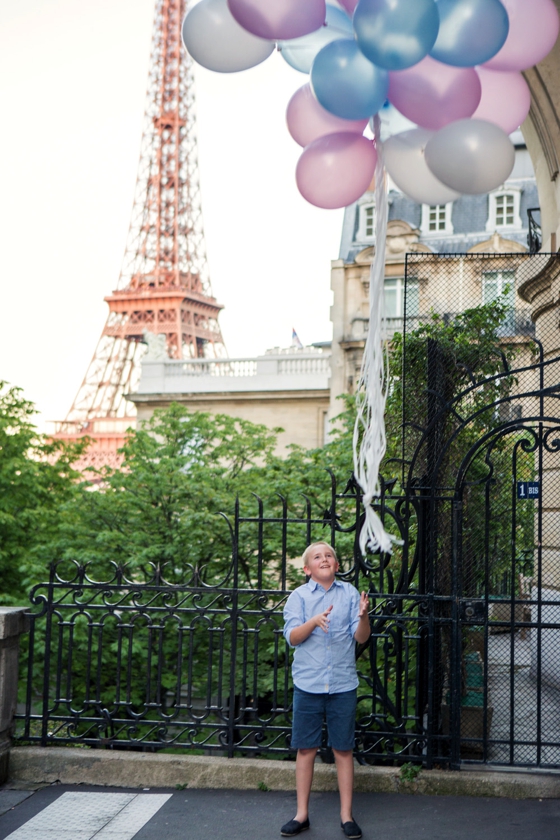 Master SY got to release the balloons.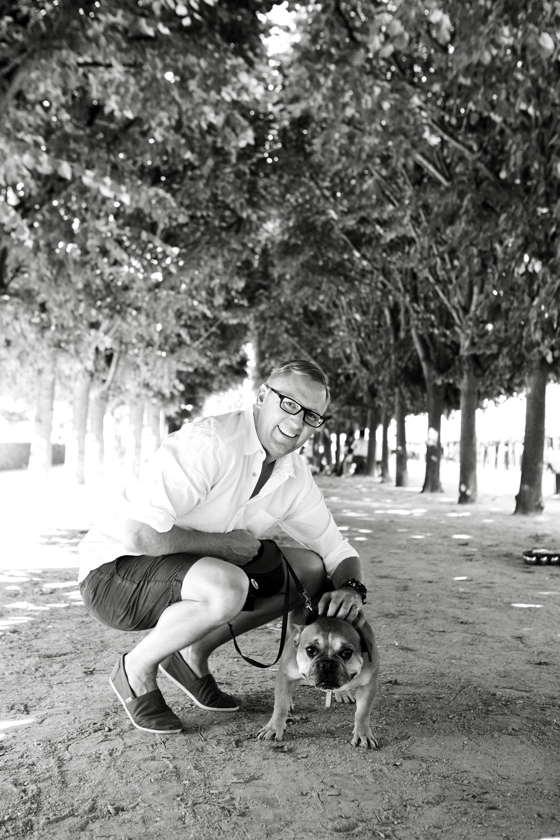 Carla said she often "borrowed" dogs for her shoots. This French bulldog – Gaspor – was a natural. Mr SY wanted to bring him home, Louis Vuitton collar and all.
Bubbles for big and little kids.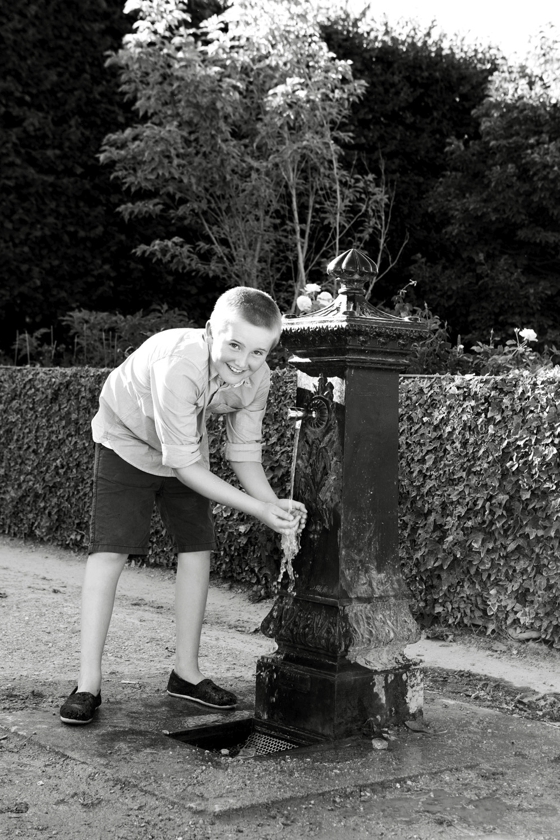 Even water bubblers have Parisian style.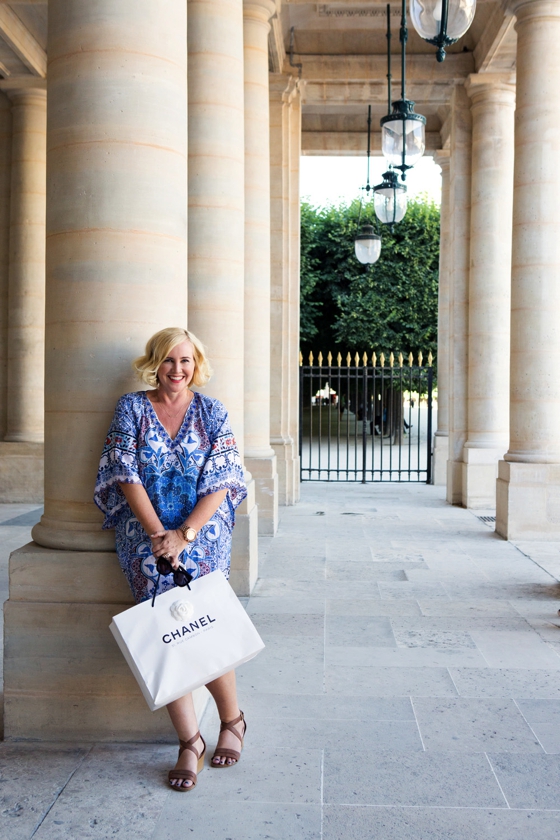 A florist shop to die for.
My favourite photo. I love the light and the proportions that Carla has captured here. Oh, and, of course, the bunch of my favourite flowers, peonies.
Fashion note
I wanted this shoot to reflect the season in which we were travelling – summer. The afternoon of the shoot was a hot day so I'm glad we went for lightweight clothes.
The colours I chose for us all to wear were complementary – not matchy-matchy.
The style I had in mind was relaxed but smart.
We found the boys' cotton shirts in H&M in the UK and also bought their TOMS slip-ons in the UK as well.
I brought the Ruby Yaya dress* with me (the what I packed post is here in case you missed it) and it will be available in store from August. It's such a great piece to wear and comes with a tie belt if that's your thing.
The wedges* I'm wearing are a sneak preview from the upcoming spring-summer 2015 Frankie4 Footwear collection.
Beauty note
Carla works with hair and makeup artist Veronique Marot.
I loved the magic she worked with me. Loose waves, a flawless complexion and a red lip made me feel fabulous and a little bit French.
Surprisingly Veronique used only a CC Cream – Giorgio Armani Luminessence CC Cream SPF 35 – on my face – not a full foundation. I fell so in love with its illuminating goodness that I tracked it down and promptly bought it (you can buy here at David Jones).
I'm no stranger to a red lip but another product I just had to buy following the shoot was the NARS lip crayon in Pop Life (buy in Australia at Mecca Cosmetica). Veronique said it was a red that worked for most complexions, so give it a try.
As for taking the edge off my iridescent arms and legs, I enlisted the help of St Tropez in-shower gradual tan. I had been using the St Tropez gradual tan (as seen in this beauty travel products post) but stumbled on this in Boots in London and added it to my shower routine.
It's due for release in Australia in October so keep a watch out for it – you can join the waiting list here. The only downside I've found is that you have to switch off the shower for three minutes after application before you can rinse off. Apart from that, the result is a very good one.
So tell me, do you follow Carla? Do you love Paris?
* The dress and shoes were gifted to me for editorial consideration. I'm the 2015 Frankie4 Footwear ambassador so am fortunate to have access to the spring-summer range ahead of release.