Editor's note: This is regular series in which we help Styling You readers solve a particular wardrobe or clothing crisis with a little advice and some shopping suggestions. If you think you'd like to be considered as part of a Wardrobe Boot Camp post, then please email me ([email protected]) with a couple of photos and a brief run down of what specific help you would like.
Kerri is 45 and returning to work soon and like most people has found that knowing what to wear to work is vastly different from what it was years ago – particularly if years ago you wore a uniform. We've touched on how to dress for work on the blog before but not for winter. Head on over here for some summer tips.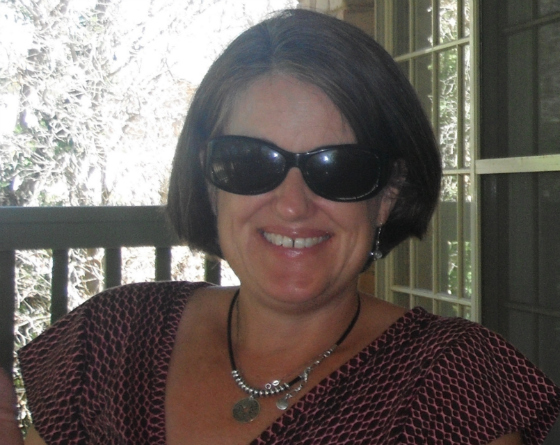 The plea
I am returning to full time work soon but for the first time in my working life I won't have the 'luxury' of just throwing on a uniform before I walk out the door. Yes they were all ugly (especially the early ones – great additions to my daughter's dressing up box) but they really took a lot of hassle out of my life. Now I am about to complete a degree and will have to dress like a professional (not board room, but in a clinical setting – what I would think would be smart casual). Like all of us I don't want to look ridiculous, but I don't want to look too mumsy as well because at 45 I am much O-L-D-E-R than all the young, thin, gorgeous things in the course.

I have extremely broad shoulders, but unfortunatley at 166cms don't really have the height to balance it all out, which is why I avoid flat shoes if I can help it. I remember reading Trinny and Sussanah's body shape bible and thinking I was a 'celllo' even back then!
The tips
1. Let's not even talk about those other students in your course. Let's talk about YOU and how gorgeous YOU are! Age and size do not come into it. Confidence does and I hope we can get some confidence going with these tips and suggestions.
2. As you've been used to a uniform, then my biggest tip is actually to create a uniform – a capsule of clothes that you wear Monday to Friday and don't really have to think about it. Just like you would with a supplied uniform. It may be that you just do this at the start as you get in the habit of getting out the door for work but it also may be something that works for you on an ongoing basis.
3. We're talking winter, so it's about layers. Days can start and end super chilly and some days can just be chilly all day. Either way, mastering layering is the key. This post will help.
4. Dressing smart casual for work can be tricky too. The key to keeping your smart casual outfit on the smarter side of the casual equation is to include layers and at least one key accessory.
5. Mix up your looks with pants and frocks but remember if you're struggling for inspiration, frocks are your friend as with one garment they can anchor a whole outfit. Granted, in winter you'll need to add tights, boots and possibly a coat as well.
6. Don't be afraid of splashing a bit of colour around to brighten up a winter colour palette. I know Melbourne people are poo-pooing this as they read it but even adding just a red or jewel-toned scarf can lift your outfit and your mood.
7. Make friends with lifestyle labels such as Metalicus, Mela Purdie, Motto, Leona Edmiston, wYse bodywear, Verily, Sacha Drake's stretch range (just to name a few). Garments from these ranges don't need ironing and can be easily washed and back in your wardrobe – essential qualities for a busy working week.
8. A low heel very much works to give you that "smart" balance you're looking for – without feeling like your feet are being sacrificed for the sake of looking good on the job.
The shopping
 1. Verily dress $129 |  2. Metalicus cardi $189.95 | 3. Tightology tights $39.95 @ Birdsnest | 4. Sussan scarf $39.95 | 5. Fossil watch $179 @ Myer | 6. Django and Juliette booties $149.95 @ Style Tread | 7. My Best Friend is a Bag tote $160 (on sale) | 8. Nine West kitten heels $139.95 @ Style Tread | 9. Red Phoenix Emporium necklace $155 (coming soon in new Covet collection) | 10. Motto leatherette pant $100 | 11. Metalicus cardigan $169 | 12. Ollie & Max shirt $85 @ Birdsnest
Shopping notes
These pieces are designed to be worked together in a number of different ways. The watch and tote bag are for everyday. Even the necklace can be adjusted and worn four ways. The rest can be mix and matched.
For example:
1+2+3+4+6

12+11+10+9+8

1+11+10+9+8

12+10+2+6

12+10+4+6
Maybe you have pieces in your wardrobe that once broken down into outfits like this can be worked to create a number of capsule wardrobes – and a uniform of sorts – for the working week.
Do you have any tips for Kerri? Is your workwear on the smart casual side of professional? How do you balance that to look polished?