If there is one thing I can't leave the house without, it's lippy.
Oh, ok, you got me … my preference is also that I'm fully clothed and not in danger of embarrassing my son on the school run.
But apart from clothes, there has to be something on my lips.
I seriously do not feel complete without it.
My everyday handbag is generally loaded with lip colour options.
And, yes, I have been known to turn around and drive home if I've left said handbag devoid of something to touch up my lips later.
Not only is it my need to have something on my lips at all time, it's a feeling that comes when you add a pop of colour – even a neutral colour.
Not surprisingly, this is one of the declarations in the Styling You manifesto and my book, Unlock Your Style.
Yes, my Nan always had lippy on. A bit of powder and lippy saw her through her days. To me, there was a whole lot of glamour in this ritual.
How to create a lipstick wardrobe
1. Have a collection of basic lip colours and show ponies. It's no secret that I like to have a clothes wardrobe of basics and show-pony pieces and I can tell you I apply the same method when building my lipstick wardrobe.Granted, lipsticks take up far less space than clothes but their ability to change or enhance an entire outfit can not be underestimated.
2. Think of lip colours as another way to accessorise your outfit. Don't always pop on a neutral. Think about how you can lift your whole outfit with a colour.
3. Choosing lip colours to suit you is a very personal thing – skin tone, lip colour, eye colour and hair colour come into play. As does your personality. It won't surprise you to know that I don't set any rules around lip colour shades that suit me. I give them all a go but it's the ones that I repeatedly come back to, that I know work for me.
As a rough guide, if your skin tone is on the fair side, then cooler tones of lip colour will work best for you. Warmer reds and orange tones in lip colours will work better on darker skin. I say rough as I don't stick to this. Some warm shades do work on my lips. Some don't. Also, if I go too cool or blue-toned, it can wash me out.
4. The best way to create your own lipstick wardrobe is to play. If you can try before you buy, then do try on your lips, not on your palm or inside wrist. The skin there is not the same colour as your lips so it will look completely different.
Makeup counters will either apply on your lips with a brush or they'll shave or clean the surface of the lipstick tester after you've trialled it. You won't necessarily have that advantage when buying a budget lip colour. I always buy and try budget lip colours in the knowledge that it's not going to cost me a tonne of money if it's a colour that doesn't work out.
5. Avoid the lipstick wardrobe rut. Like with clothes, it's also super easy to get stuck in a lipstick wardrobe rut. I know I'm guilty of pulling out the same colour over and over again (see below) but when I do pop on a colour I don't normally wear – it's an instant mood lifter.
6. Think about having a mixture of lipsticks, glosses and hybrid lip stains in your kit. I find that mixing it up also helps create different looks. I also like a longer-lasting colour if I'm going to an event – I don't want to be touching up my lips after each drink.
My lipstick wardrobe
For the purposes of this post, I've broken down my lipstick wardrobe into five lip colours. I have significantly more than five lip colours but these represent the colours I most reach for – for the everyday and for occasions.
Your lipstick wardrobe might consist of two or three different shades to start with – and that's every ok. Build on it as your confidence grows.
The neutral
BareMinerals Marvellous Moxie in Spark Plug is my everyday lip warrior. I have one in my handbag at all times and there is usually one lurking around my makeup kit as well. Mr SY knows that if he wants to buy me a makeup treat, he cannot go wrong in re-stocking this for me. All is good in my world, if I know there is an un-opened one ready to go at any time. I love that it's a perfect nude colour for MY lips. I love that it has a zingy, super-hydrating formula that gives your lips a bit of a plump up and I love that it's a gloss I don't need to be concerned about applying only in front of a mirror.
The red
If I had to only have two lip colours in my lipstick wardrobe it would be a nude/neutral and a red. Red lips are my go-to accessories when wearing black out to an event or occasion. Finding the right red for your lips is probably the toughest of lipstick wardrobe tasks but when you do, you'll praise all the makeup gods. Once I nailed the right blue-red colour for my lips, I've become quite good at spotting a red that I know will work for me. The latest find is a budget-beauty find, so even better. I've mentioned Rimmel London The Only 1 Lipstick in Best of the Best here before but I'm still applying it on high rotation.
The dark pink
When I'm not in a red mood, I find that a dark pink does the trick for an outfit lift. I'll wear it with neutrals or navy and find it has the same outfit impact as a red. This Elizabeth Arden Beautiful Colour Moisturising Lipstick in Raspberry is a matte shade so you get a slight different texture as well. I love that this colour hugs the lips beautifully (I also have the Bold Red which I love), doesn't try them out and gives a colour that very much lasts.
The coral
A coral shade on me is my version of an orange lipstick – it's also very close to a neutral but one that really does give more of a pop than my photo gives justice too. I've raved here before about Curtis Collection by Victoria lip colours and this Curtis Collection Glam Lipstick in Socialite is just one of the many colours I have from this collection. The formula is super hydrating, the colour pigment is fabulous and it gives good staying power.
. 
The pale pink
Years ago makeup Nigel Stanislaus told me in an interview that pink lips make women look younger. Let's just say I took his tip on board and I've been rocking the pink lip like nobody's business. This Maybelline New York SuperStay 14HR Lipstick in Perpetual Peony is the lipstick Nigel recommended and it has been in my kit and on my lips since that day. I am perpetually concerned that Maybelline will discontinue it so I buy it whenever I see it. I love that it's got a hint of mauve in the pink and I love wearing this colour with a defined and smokey eye.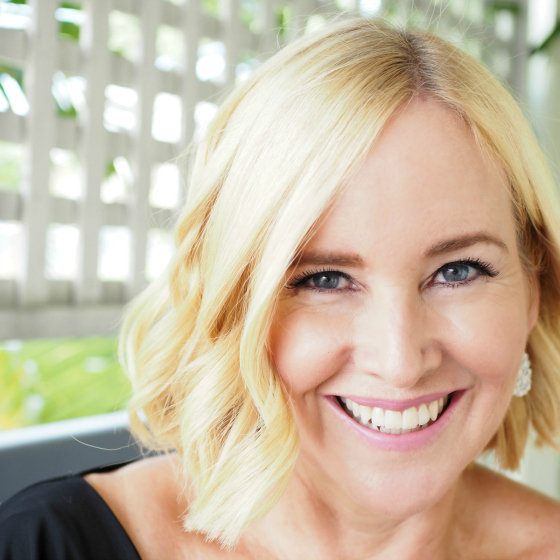 That's it beauties. Now it's over to you.
Tell me all about your lipstick wardrobe? Do you play favourites? Do you mix it up a little or a lot? What lipstick would you cry real tears over if it were ever discontinued?
PS. The gorgeous earrings you see are by Jan Logan. I got to borrow these babies for the night for the opening of Jan Logan's Brisbane boutique. They certainly make a lippy pop.