You know I love shopping. That's kind of definitely a given.
The fact that I've managed to swing it that my work now heavily involves shopping is nothing short of pure genius …
If I'm not hunting down a new frock or pair of shoes, you'll find me fossicking in lifestyle shops. Yes, I do love woman-handling things and checking out clever merchandising in "old-school" shops but increasingly I'm getting my browsing and buying fix online.
See, when I'm chasing something "noice, different and unusual" (thanks Kath and Kim for forever giving me an audio track to these few words), I find that the online shopping world offers me a veritable treasure chest of options.
Of options I never ever knew that I needed … for me or to buy for someone else.
Which is why my heart may have beat just that little bit faster when I stumbled across Kwerkee.
Say it out loud. KWER-KEE.
Uh-huh. Quirky.
Kwerkee is definitely the home of all things design quirky.
Things that are clever, things that will make you smile, things that will make you hit "add to cart".
The other thing that gets me adding to cart quicker than it takes to whip out my credit card is the word SALE. And I'm here to tell you that EVERYTHING on Kwerkee is on sale – up to 70% off full retail.
Here's a little look-see at some of the Kwerkee things that have since taken up residence on my desk.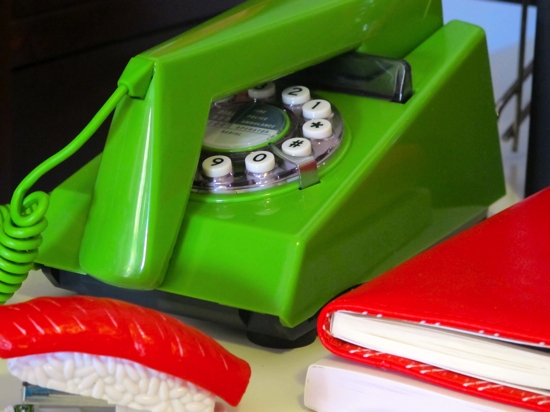 So how does Kwerkee work?
You don't need to join Kwerkee to check out the current sales but you do need to join to buy. It's also worth joining up so you get emails about the sales currently on the site. For me, this is a good thing – the email prompts land in my inbox and it's either the type of product I'm interested in, or not. There's a referral program too. If your friends sign up because of you, you'll get some extra discounts.
There are about four to five sales events that run daily on Kwerkee for a seven-day period. The current sales section clearly shows which sales are on – and the dates they finish.
But the section I really, really love the most? The Feed. I can see what other people are buying. In real time. It's the natural voyeur in me that gets a kick out of this. Who is that person who's just bought the super cute vintage bicycle necklace? I want to meet her. Does she have real bike the same colour?
You can also keep up to date with all things Kwerkee in Australia and New Zealand via its Facebook, Pinterest and Twitter social networks.
What will you find?
You'll find a well-edited site filled with covetable products in designs that make you think, smile and definitely look twice. There are home wares, clothes and accessories, office bits and pieces and prints.
Who knew I needed to buy Transformers cufflinks for Mr Styling You? Or a "I'm Much More Interesting on the Internet" tee for my next blogging conference? Or a Folded Cardboard Cat DJ Deck for our neighbour's cat?
What will it look like when it arrives?
When you shop online, you don't get that in-store service experience but when an online purchase arrives in a box like this, well, such trivia is forgotten. Even the courier commented on this delivery … and she knows here way around a parcel or two.
Why you'll love Kwerkee?
I love the challenge of gift giving. But sometimes it IS a challenge.
You need a gift for the person who has everything. You need a gift for the cool friend who has more hipster in her big toe than you'll ever have in a lifetime of hanging around cool coffee holes in the wall. You need the Secret Santa office gift that everyone will be talking about – not just the person who was lucky enough to get you as their SS.
And while you're there getting in the gift-giving mood, you might just find the perfect something for you.
And that will definitely cause fits … of excitement.
Are you a lover of good, fun design? Of stuff that is quirky and different?