(Sponsored by FRANKiE4 Footwear)
What's The Slide Test? It's a summer test I apply to any new clothes I buy to ensure those clothes have the wardrobe versatility to either be dressed up with heels OR down with slides without losing the style of the outfit. It's a purely non-mathematical test but it's one that you'll find very useful to maximise what's in your wardrobe.
(If this sounds familiar, you might remember when I introduced you to The Sneaker Test)
Like my sneakers, my slides of choice … no surprise here … are by FRANKiE4 Footwear. The slide range available is HUGE. There is a style and colour to suit your foot shape and style taste. If you're unsure about which shape is right for your foot, contact the customer service team or book an appointment with an online shopping assistant.
What sets FRANKiE4 Footwear slides apart from others is the podiatrist-designed, one-of-a-kind Sole Hero™ Footbed that has been crafted with dual layer support and a cushioning system that is designed to help prevent and alleviate common foot pain symptoms (like plantar fasciitis). The Sole Hero™ Footbed contours help create healthier movement and alignment in the foot and leg by supporting the heel and arch.
The other big thing I've learned over the many years of working with and wearing FRANKiE4 is that wearing flat, non-supported shoes, slides or thongs can be as damaging to our feet as a pair of unsupportive and non-cushioned heels. This also applies at home. I wear sneakers or slides for support underfoot and my feet and legs thank me for it.
When it comes to choosing the right style of slides for wardrobe versatility, I look to both lighter neutrals and metallics that complement my skin tone to almost to create a an extension of my leg in shorter dresses and shorts and high contrast colours that make a statement on the leg and work with maxi dresses and cropped pants.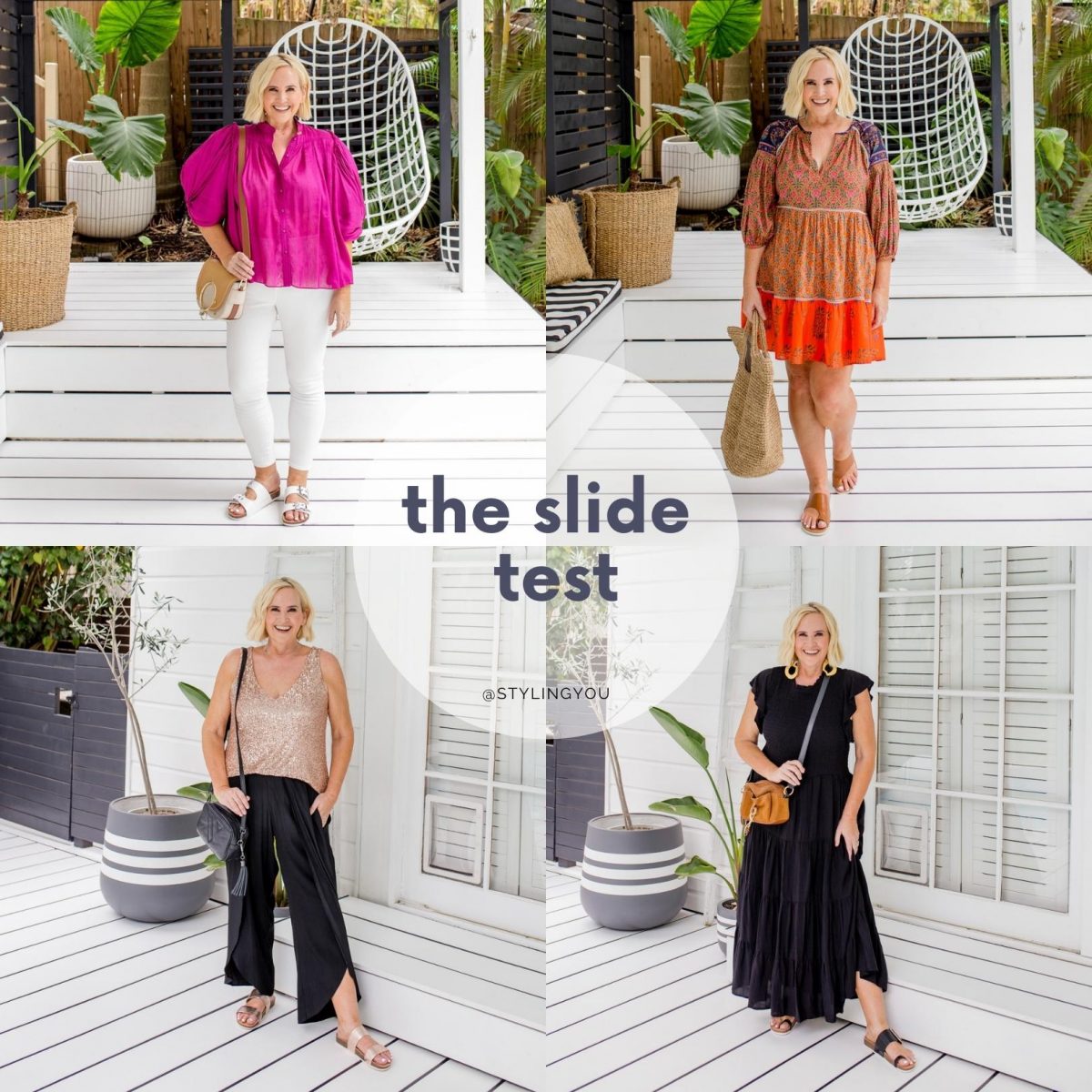 The Slide Test video
Watch the video for inspiration on how to make slides a part of your summer wardrobe.
Styles featured
(in order of appearance)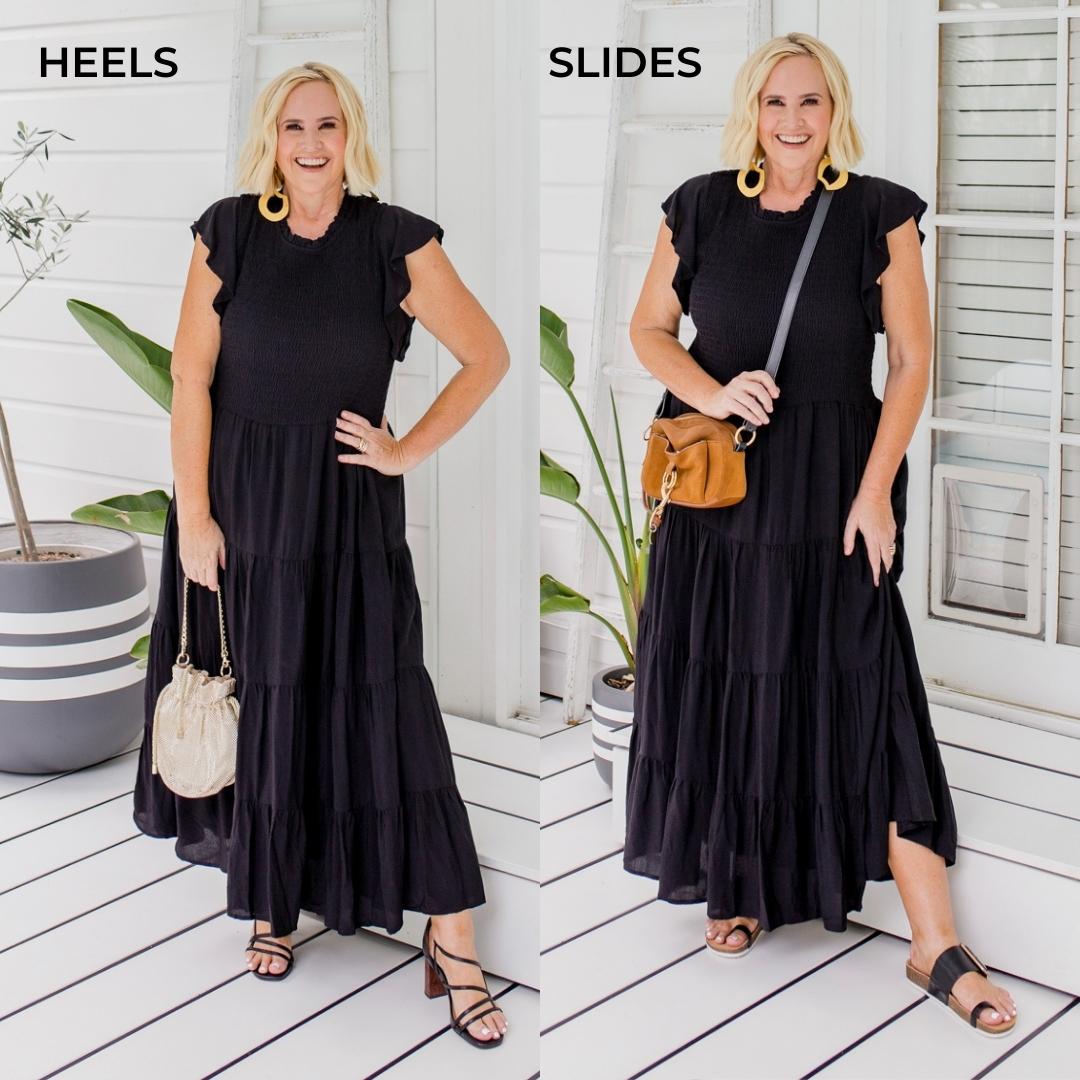 LOOK #1
FRANKiE4 Footwear PAiGE heels in black | FRANKiE4 Footwear iVY slides in black
LOOK #2
FRANKiE4 Footwear FiFi wedges in light tan (re-stocking soon) | FRANKiE4 Footwear LiLLi in nutmeg
LOOK #3
FRANKiE4 Footwear PAiGE heels in champagne | FRANKiE4 Footwear MARiA slides in rose gold
LOOK #4
FRANKiE4 Footwear PAiGE heels in chalk snake | FRANKiE4 Footwear SANDY slides in white croc emboss
LOOK #5
FRANKiE4 Footwear MOLLiE heels (sold out in this colour but check out the chalk reptile emboss) | FRANKiE4 Footwear SHELLY slides in blossom
---
Photos and video: Kate Luke | Hair and makeup: Dale Dorning