I made a little pact to myself at the start of this year … instead of mindlessly scrolling my phone at night, to get myself off to bed early and read. Some nights it may have only been five minutes, but I guarantee you that was better for my brain – and sleep – than five minutes of scrolling.
I also took out an Audible subscription, which gives you one credit each month, and I found that I mostly had one book to read and one to listen to on the go at all time. I'm also mostly an Apple Books reader. I love the convenience of being able to read a book wherever I am, particularly if travelling. In some cases, particularly for non-fiction business books, I've bought both the Audible and the physical book, so I can listen for an overview and then go to the physical to take down notes.
Below you'll find most of the books I read this year – my top 20 books to add to your 2019 summer holiday reading list. This list was compiled from the reading lists I shared each month in my journal posts.
My Dad – a retired librarian and head of English – says the most important thing about reading is not what you're reading but that you're reading something! Have a scroll through the below, you just might find your next "something".
20 books to add to your 2019 summer holiday reading list
Fiction
The Best Kind of Beautiful by Frances Whiting: Brisbane journalist Frances has done it again. I've been waiting patiently for more of her fabulously crafted characters after falling in love with Frances' writing in her debut novel, Walking on Trampolines. This is story that will draw you in from the first pages – you'll feel like you're inside the headspace of the quirky leads, Florence and Albert – and you'll want to keep turning to see where their friendship heads.
The Mother-in-Law by Sally Hepworth: this is a thought-provoking, suspenseful novel that is told from both the daughter and mother-in-law's point of view. It will have you gripped and turning the pages trying to guess what's really at play in this complicated relationship.
One Day in December by Josie Silver: this one's for you if, like me, you love a romance tale that's filled of "what ifs" and sliding doors' moments thanks to relatable characters who took you through words that I didn't want to put down.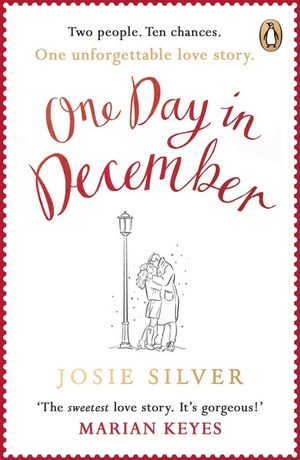 Love and Other Battles by Tess Woods: I'm a new Tess Woods fan and listened to/read both her previous novels, Love at First Flight and Beautiful Messy Love this year (see below). When this one popped up, it was a no-brainer. Woods has an incredible talent for creating and bringing to life characters we at once relate to and take into our hearts. In this novel, she weaves a three-generation story of three women (mum, daughter and granddaughter). It's a heart-wrenching tale told beautifully with a surprise at the end I did not see coming.
Beautiful Messy Love by Tess Woods: this was a reader recommendation last year and I had it sitting in my iBooks account for ages before getting around to reading. Once I started I just couldn't stop. It's an Australian love story but more than that it's a people story of chance paths crossing and unlikely characters finding love against a backdrop of grief, tragedy and clashing cultures.
Love at First Flight by Tess Woods: turns out this was Tess' first book. It wasn't crucial but I should have read this one first (before I read Beautiful Messy Love). It did hold its own but I loved the setting up of two of the main characters for Beautiful Messy Love.
Pachinko by Min Jin Lee: epic historical stories are not usually my thing but this book was mooted for our "Book Club for the Unreliable" and since there has been a long time between book club books, I downloaded it and got stuck in. I'm almost finished and it's surprised me with its compelling story set in Korea and Japan, spanning 1932-1989. The sheer grit of the women at the centre of the story captured and had me turning page after page.
The Party: by Robyn Harding: I'm not sure how I landed on this book but maybe it was because it was pitched as a cross between The Slap and Big Little Lies. And that's how it rolled. It was heart-wrenching, frustrating, and emotional. Let's just say that if you're a parent of teenage kids it might scare you off ever hosting a teenager party at home.
Star-Crossed by Minnie Darke: I loved listening to Aussie actress Melissa George narrate this beautiful Australian-set love story.
The Whisper Network by Chandler Baker: If I'm every stuck for a book idea, I check in on the Reese Witherspoon book club pick of the month. This was the August book and it was one that I very much enjoyed. Its themes couldn't be more topical in light of the #metoo movement. Five women working in the one company, all with a lot of thoughts about how one of their bosses currently and historically treats women. I identified with a little bit of each of them. And, just quietly, I couldn't help but see Reese playing the part of Sloane in a future movie or TV series. I think it would be a cracker in the vein of Big Little Lies.
Her Husband's Mistake: I love an Irish yarn and this one by one of my faves was just the thing to keep me distracted while running 10kms in the Bridge to Brisbane event. It won't change your life but you'll get lost in the characters and you'll champion Roxy to the very end.
The Flatshare by Beth O'Leary: I loved this modern day love story for its humour and twists. One of my faves for the year.
The Testaments by Margaret Atwood: if you are a Handmaid's Tale fan then this is a must-read. It's set about 16 years in the future from where the TV series is currently at. SO good.
Postscript by Cecelia Ahern: this is the sequel to PS. I Love You (which became a movie). I loved the first book and loved the second. Cecelia is far from trite in her writing about death and grief and people and how each may be affected differently.
Non-fiction
Chillpreneur by Denise Duffield-Thomas: I've long been a fan and follower of Denise and her 2019 book, got me thinking on many levels. I love Denise's approach to building a business and I love how she gets us talking about money – and being ok with that.
Dare to Lead: this year my brother and sister-in-law have moved to Houston, Texas, from California and should I find myself in Texas anytime soon, you bet I'll be tracking down Brene. Because I'm sure she'll want to talk to me. HAH. In the meantime, I'll happily pop Brene in my ears and listen to anything and everything she has to say.
Pretty Unhealthy by Dr Nikki Stamp: this is a straight-shooting non-fiction read about the state of our collective written by an Australian heart surgeon. Nikki poses a number of questions around the notion that we now equate beauty with health – something that social media has helped escalate. In a body image world gone made she suggests: "Rather than categorising bodies, let's begin to understand that we come in all kinds of shapes, sizes, colours and abilities and work with what we have."
Everything is Figureoutable by Marie Forleo: I've been a huge fan of Marie Forleo for a fair chunk of the time I've been operating an online business. This is her first book and I got to see her on her Australian tour. Every bit of this book just makes so much damn sense.
Your Own Kind of Girl by Claire Bowditch: I love Claire's music. I loved Claire in Offspring. But I seriously couldn't love Claire more after reading her memoir. There's so much I could relate to Claire's story about dealing with her inner critic, her feeling that she was too big, even as a child. Her story is both heartbreaking and heartwarming.
Three Women by Lisa Taddeo: This book got me thinking all the things … about women; about young girls, about me as a young girl/woman, about the abuse of power in relationships, about how we're a long way from sexual equality. This is a non-fiction book based on 10 years of research and revolves around the stories of three different women, their hopes, disappointments, love, loss and abuse. It's written in such an engaging and compelling way that I keep forgetting that they are true stories and real people.
So, tell me, what are you reading right now? What can you recommend to us for our next read?