Editor's note: This post is not meant as medical advice – please see your health care professional/s and work together on a plan that works for you. If you're new to the blog then you can read the archive of these posts. I first wrote about my Hashimotos health story back in 2013, when I had a major mental shift in the way I approached my health.
Oh, MY, I've been sitting on this post for a very long time. More than a year, in fact. And I feel I need to explain myself.
I haven't given you an update on my health story because I've felt that I've somehow failed. And do you know why I've felt I've somehow failed? Because despite being committed to regular exercise and eating well, my size has not changed, ie I haven't lost any weight.
Now, I don't know my actual weight because I don't weigh myself. But I do have a wardrobe of clothes that tell me I'm the same size as two years ago. And this, THIS, feels like I've somehow failed.
It's the spiral I've felt my entire life, from chubby child to the teenager with "puppy fat", to the adult who could just never be smaller than a size 14. It's like I've never been enough; that no matter what I do in terms of exercise and eating healthily, that stupid negative self-talk wins over any positive steps I undertake.
For goodness sake, I'm 52. ENOUGH with the negative. Apart from having Hashimotos, every other health marker gets a tick of approval. I am healthy. I exercise five times a week. I eat whole foods that we cook at home. Yes, I love my wine but it doesn't rule my week.
But the sadly and triggeringly, the negative follows me and so many other women.
This week I was so happy to see that Nike was using plus-size mannequins in their in-store displays (as an FYI we've used a plus-size mannequin since we started our online store four years ago!) … but that happiness was short lived. A particularly nasty, short-sighted, fat-shaming journalist wrote an opinion piece slamming Nike for encouraging obesity. And if that wasn't enough, in true Internet fashion, it was "stacks on" in the comments … on that article and in social media.
All the negative stuff that has been in my head my whole life was thrown back in my face.
It hurt for a minute but then I thought f%&k that.
I am good enough to wear activewear.
I am good enough to wear activewear and exercise.
I am good enough to run.
EVEN IF I DON'T LOOK LIKE A WOMAN DOING EXERCISE SHOULD APPARENTLY LOOK.
If you needed to hear this today, then please really HEAR it. You ARE enough. You CAN wear activewear. You CAN do as much or as little as you want in that activewear. Your size does not represent success or failure and it definitely does not define your health.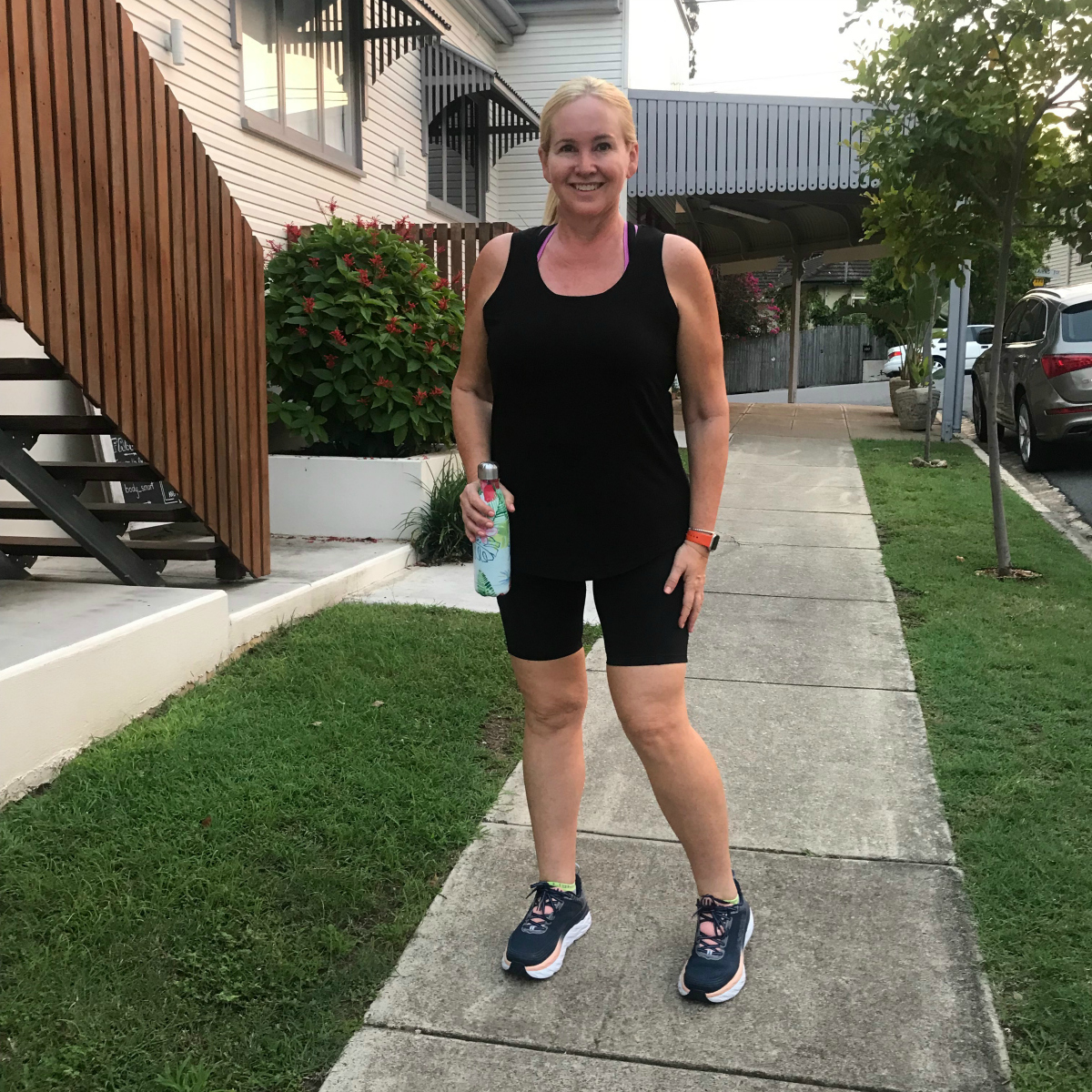 Me ready for an early-morning session at Body Smart where all all sizes, shapes and ages are welcomed.
PS. Make sure you read Shelly Horton's post on 9Honey and Dr Nikki Stamp's Instagram posts here and here.