In this transition between our warmer and cooler months I like to "winterfy" my outfits to rule a line under summer in anticipation of a wardrobe change to come.
The easiest way to do that is to swap out a sandal for a boot. (Scroll down to check out one of my fave boots ever … hello, gold is definitely the neutral!)
I love working a boot back with a boho-style dress and one of my favourite independent labels to bring a fresh take on boho each season is Solito.
The Solito autumn-winter 2019 collection will not disappoint with its navy, orange and mustard palette of boho dresses, tunics and tops.
I couldn't resist this relaxed, floaty shirt-dress style as part of the collection's navy Tunisian story.
The model
Solito Tunisian float shirt dress
and me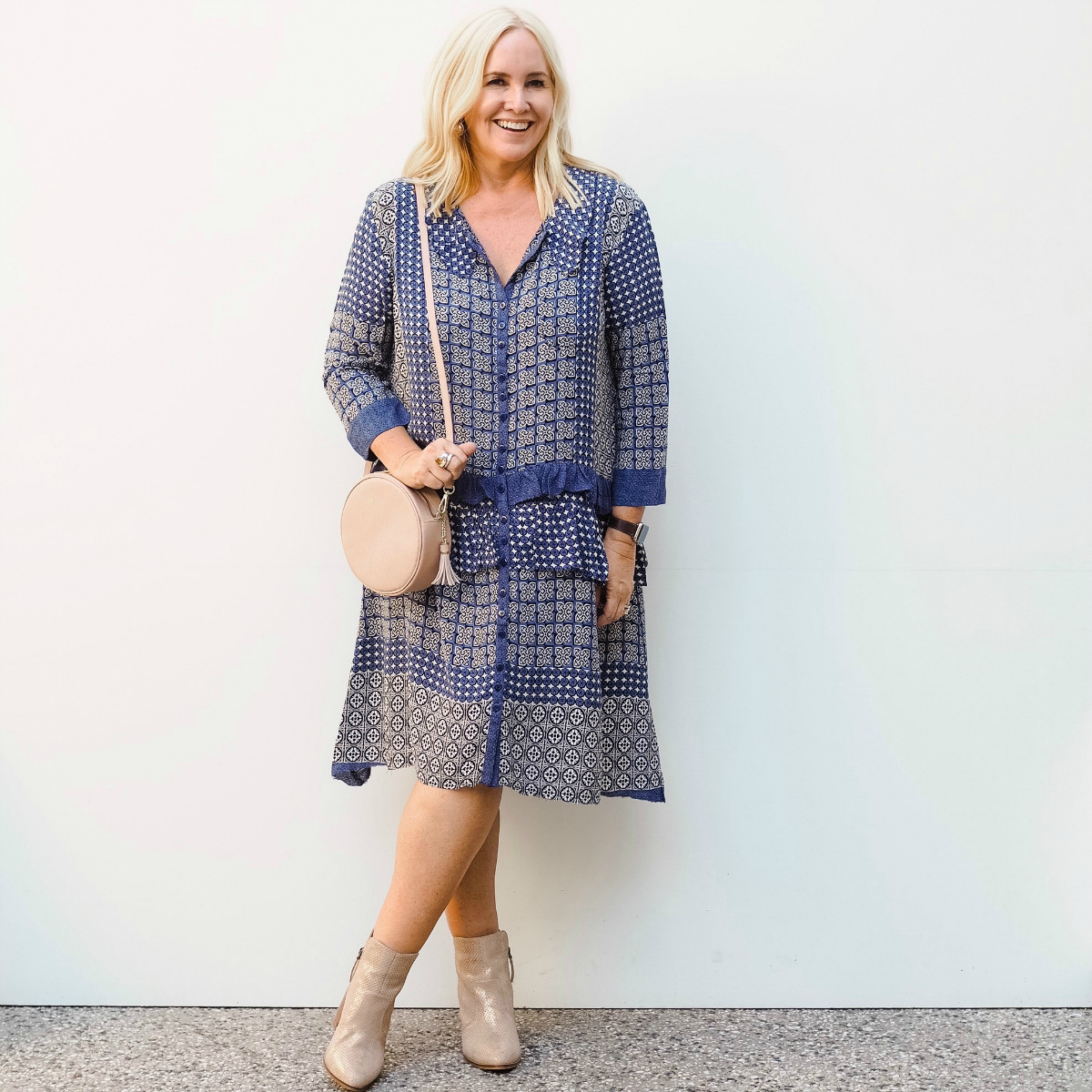 Solito dress | Miss Monogram bag | Uberkate rings | FRANKiE4 Footwear RUTH boots
I'm a sucker for a drop-waist anything. I'd love to blame my '80s obsession but, in reality, it helps a short-waisted girl like me disguise said vertically challenged waist.
I love that I can wear this buttoned down as a dress but I also love that you could unbutton this and wear as a duster over a white tee and jeans for a completely different look.
As things cool down even further, add tights and a long cardi or coatigan.
If you can't get enough of the Solito Tunisian tile print, then REJOICE! It's available in a blouse, skirt and maxi dress.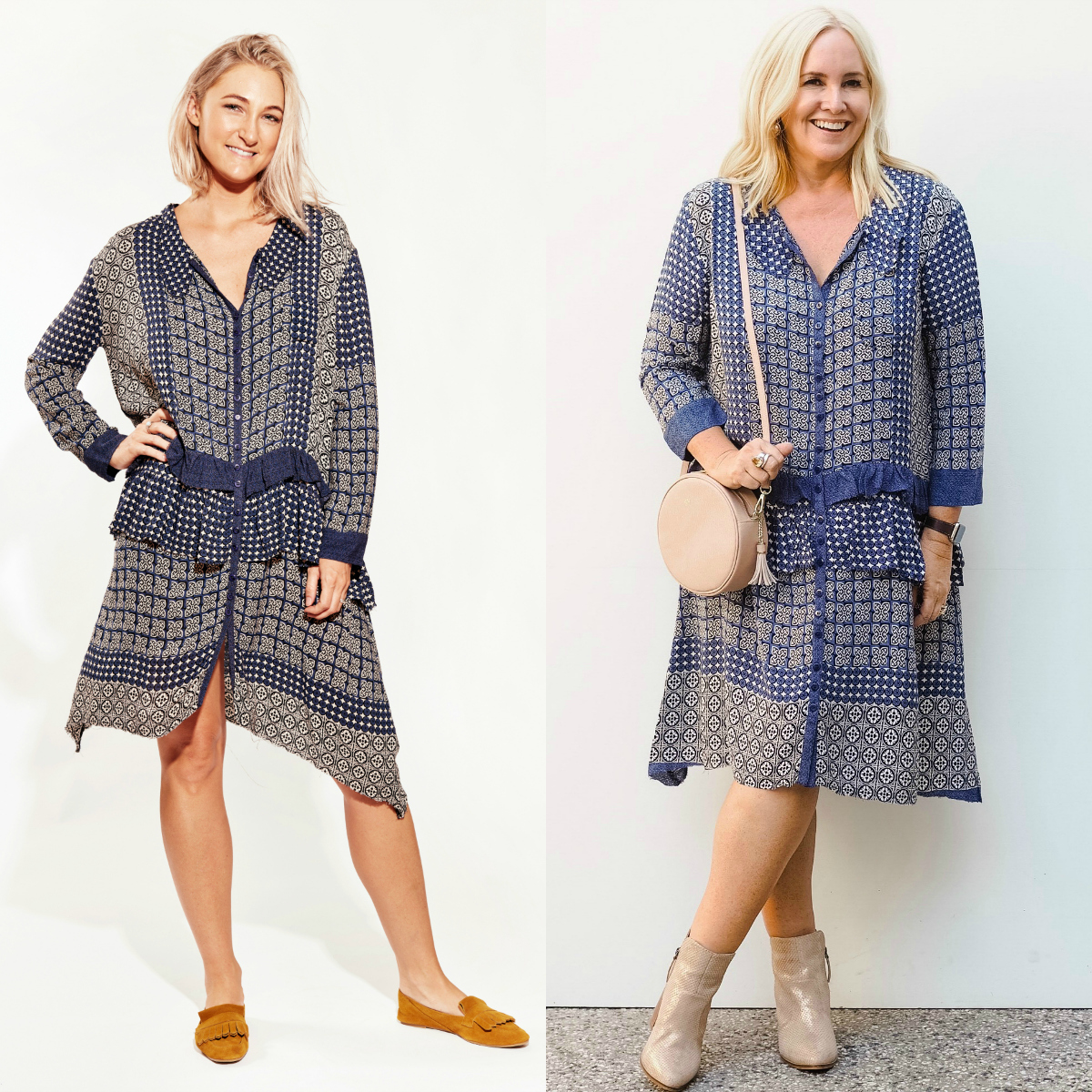 This garment was gifted to me for editorial consideration.
---
Got your travel basics sorted for an Easter getaway?
It's a week until the Easter long weekend. If you're heading away, it's time to start thinking about your weekend travel capsule wardrobe. Styling You The Label has you covered for trans-seasonal travel basics. The perfect addition to the featured Solito dress above would be our Jodie denim jacket.
Jodie is made from lightweight stretch denim, which means you can move your shoulders and not feel like you're in an open straight jacket. We've taken off the collar that you'll traditionally find on a denim jacket – this makes it perfect for items underneath that already have a collar. It also makes for a less bulky/boxy feel and look around the neck. When the weather turns cool, loop a scarf around the neck. It will sit so much easier without the collar.
We couldn't just leave her in one tone of denim could we? We gave Jodie a bit of the same feel as we did with the Beth denim skirt. Oh, and did I mention that there are special SY buttons down the front and a SYTL leather patch at the back? It's in the details, darrrling.