Sponsored by Dermalogica Australia
(I'm excited to be a part of the #DermTribe for 2018. I've been bringing you skincare tips and new product information. In this post I'm introducing you to a new salon treatment – the Dermalogica Pro Power Peel)
Before I get into the nitty gritty of the Dermalogica Pro Power Peel, I'd like you to understand why a chemical salon peel might be a good addition to your home skincare routine. You exfoliate at home, yes? Well, think of a salon peel as a souped-up exfoliant.
If you're looking for a fresher looking skin, you should exfoliate on a regular basis because, as we age, our skin cells get a little lazy in the turning over part of their job. Helping that skin cell turnover with a home exfoliant and regular salon treatments will help.
If the thought of having a face peel has you a little nervous, I understand. You need to put a lot of trust into the therapist and the product he or she is using. Stick with me as I share with you how a series of three Dermalogica Pro Power Peels (over six weeks) has improved my skin without any adverse effects.
This isn't the first time I've had a chemical face peel but I think where I've gone wrong in the past is that I've just done one-off peels and those peels were not necessarily specific to my skin's needs.
I'm going to hit you with the before and after photo straight up because I know you'll be scrolling to that anyway. HAH.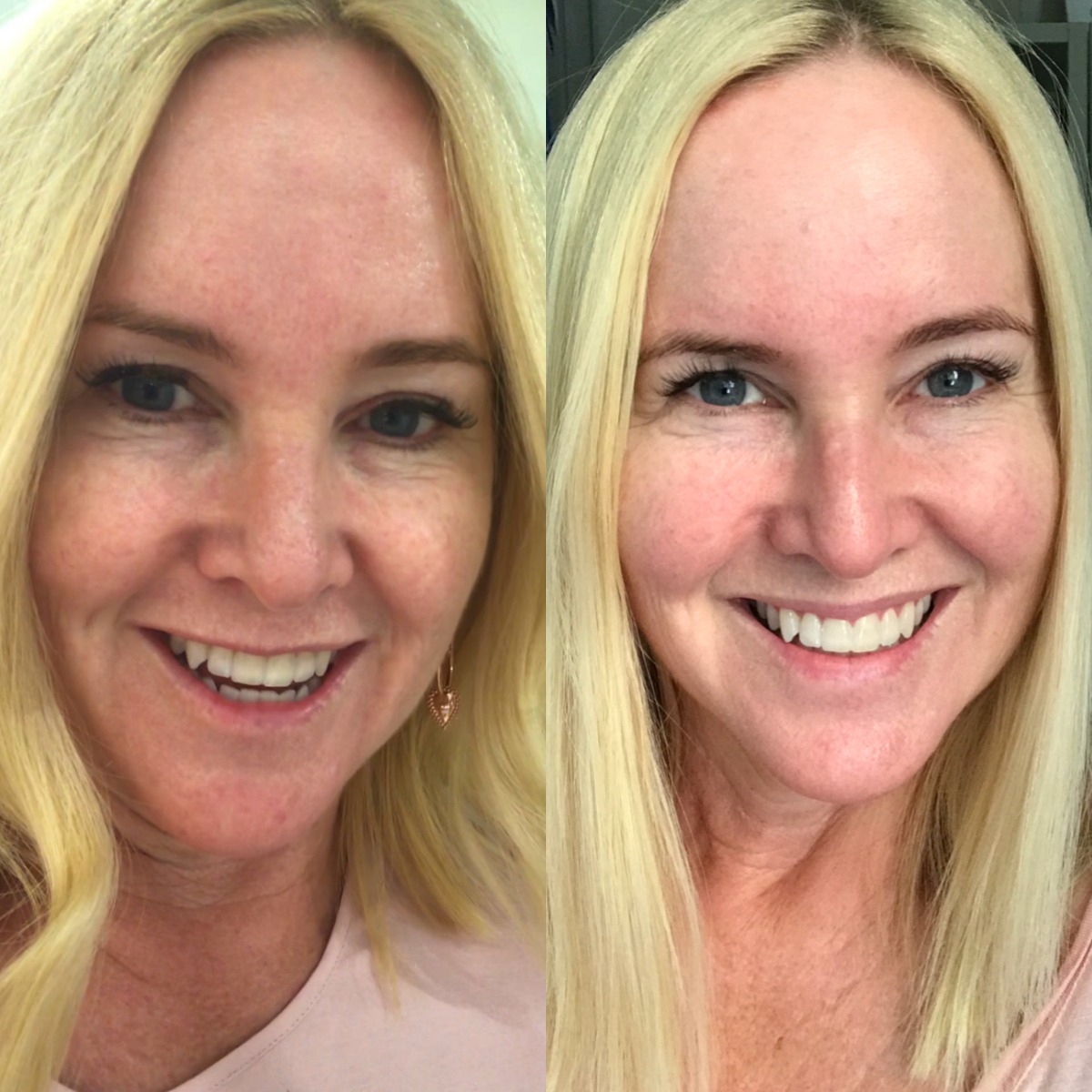 OK, so both photos were taken in selfie mode on my iPhone, unfiltered but looking out a window towards light. I know that's not the most accurate measure of results but if you look closely (be kind, I rarely share photos of myself without makeup on), you'll see the results I see and feel. The left photo was taken before my first peel in September. The photo on the right was taken two weeks after my third peel.
The most obvious difference to me is the radiance of the skin – and this is something that shines through once makeup is on too. The lines around my eyes are also finer. The pores on my nose are smaller. What is not so visible in the photo is how much more plump and hydrated my skin feels.
The key to these results was the way my therapists at Pure Indulgence created a bespoke treatment based on my skin's needs. With the different formulas available in the Pro Power Peel range, they were able to work with the UltraBright Peel (targets early signs of ageing with 30% lactic acid), the AdvancedRenewal Peel (30% glycolic acid to resurface the skin and minimise fine lines and wrinkles) and even a bit of the PowerClear Peel (a multi-acid complex of 2% salicylic acide, 10% Mandelic Acid, 15% Malic Acid and a patented Terpineol-Thymol complex to target blemishes and post-inflammatory hyperpigmentation) for my nose.
Step by step
I was looked after by skin therapists at Pure Indulgence for each of my three face peels. Each time, the therapist worked on getting further results with my skin, all the while carefully making sure I wasn't over-reacting to the peel. This attention and care is crucial to a positive result.
Step 1: the skin is double cleansed and a prep solution is applied.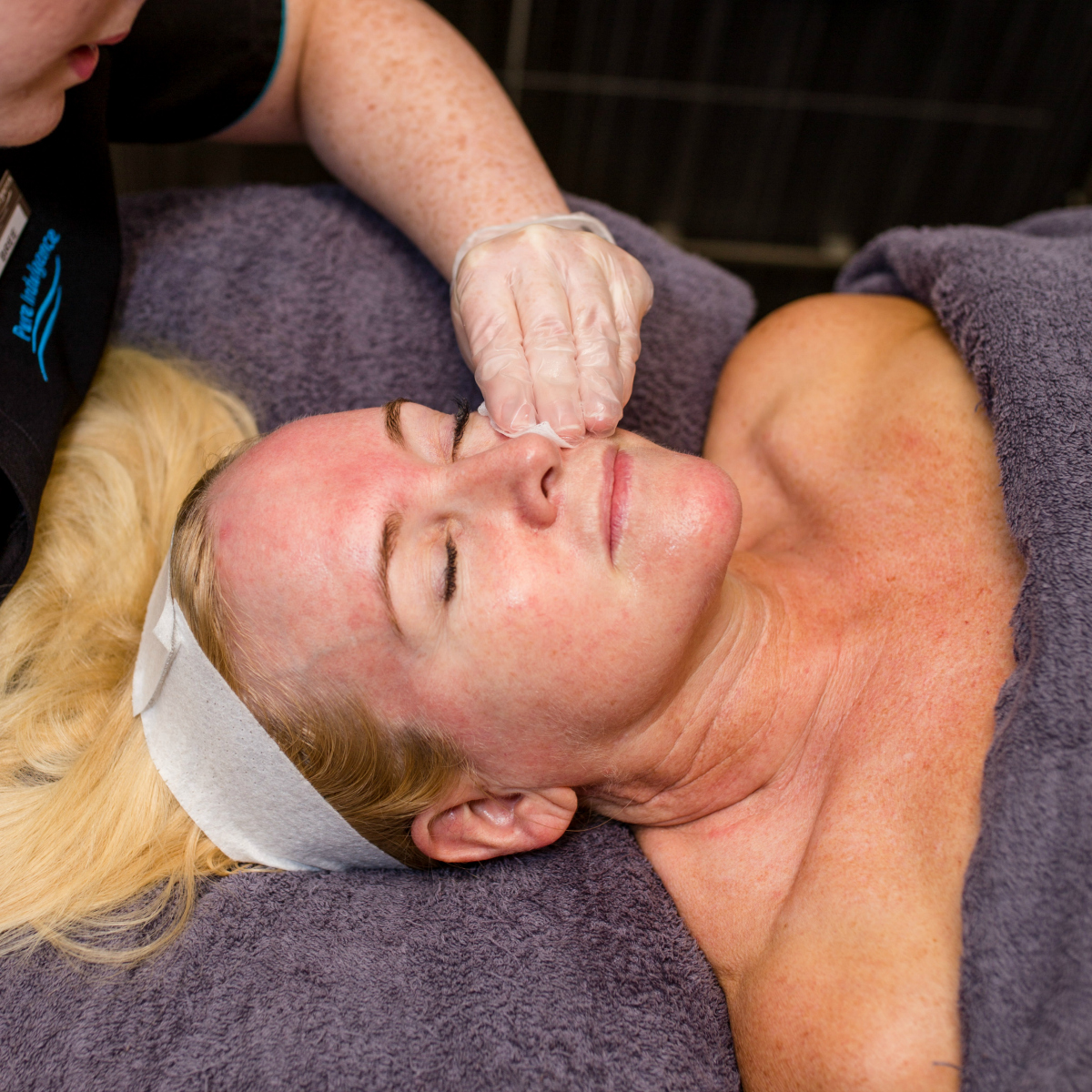 Step 2: the peel is applied to your face. In some areas of my face the redness is immediate.
Step 3: my therapist keeps a watchful eye on how my skin is reacting. There is a tingling sensation that varies from mild to moderate, in different parts of my face.
Step 4: an alkaline neutralising solution is applied to halt the chemical process; a cool towel also helps to calm the skin.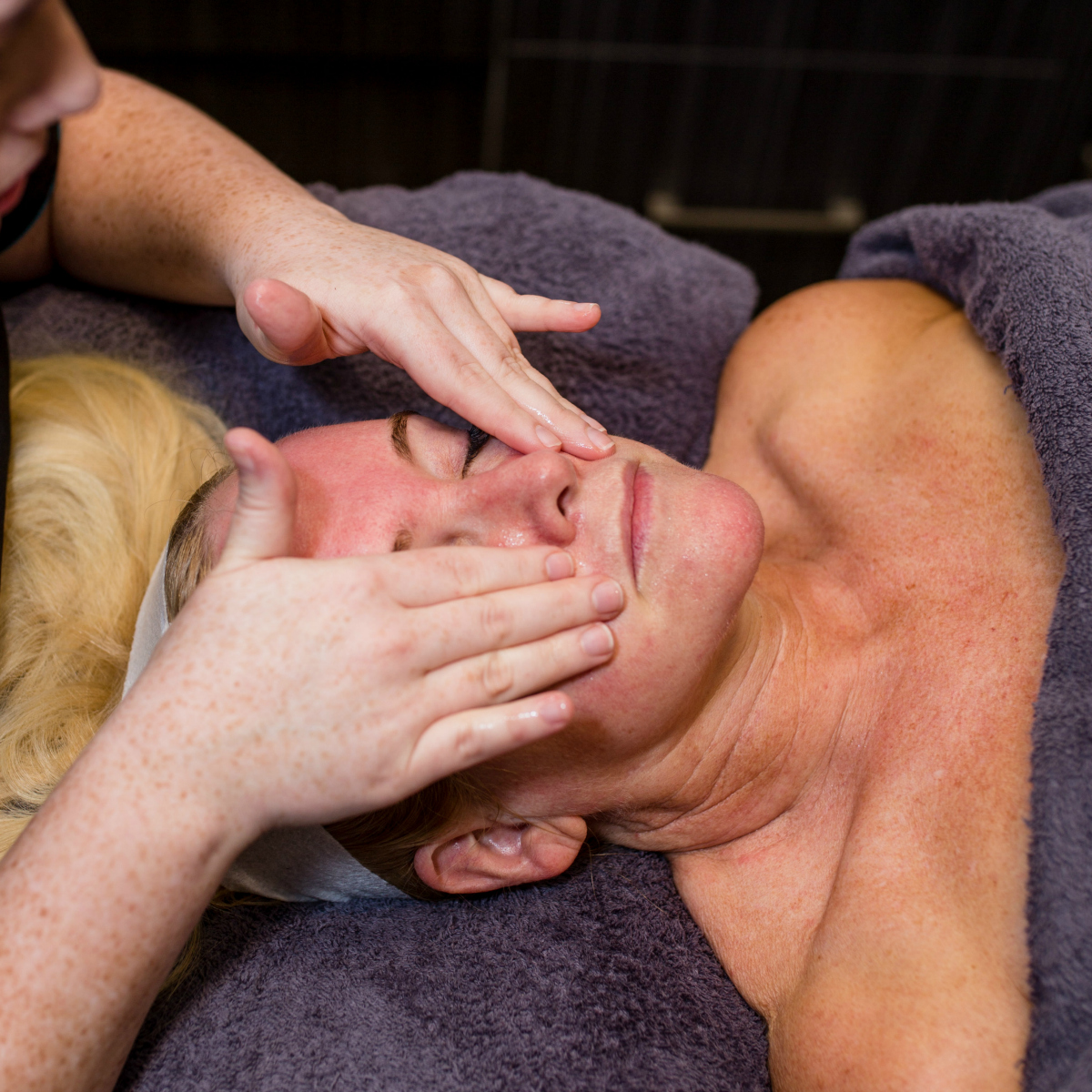 Step 5: moisturiser with an SPF is applied because my post-peel skin is now be super sensitive to sunlight.
Step 6: much of the redness that was visible during the peel has calmed down. I'm ready to go.
Pre and post at home care
Hydration is EVERYTHING – in the days leading up to your peel and the days following. I stopped all exfoliation and active products in the week before and concentrated on keeping the skin calm and hydrated with calm water gel.
Following each peel, makeup should be avoided for 24 hours. Skincare wise, I added in barrier repair to my routine and switched cleanser and toner to those in the dermalogica ultracalming family. I also refrained from exfoliating, as per my therapist's instructions.
Overall, my skin handled the peels really well. I only had light flaking on my forehead – nothing that was noticeable to anyone else – and within a week I was back to my regular skincare routine.
The Dermalogica Pro Power Peel is for you if you're looking for a results-driven skin treatment from your salon visits. Just like any woman I know, I do love all the massaging and pampering that comes with a salon or spa visit but knowing I can get results from a 30-minute, minimal fuss treatment, is music to my skin and an already packed schedule.
To find a Dermalogica salon near you, visit HERE.
WIN
Get excited. Five Styling You readers could each win one pack of dermalogica rapid reveal peel – a professional at-home peel pack valued at $128.
Answer this question in the comments below: what changes to your skin would you like a face peel to help with?
Entries open on Wednesday, November 6, 2018 at 5am (AEST) and close on Wednesday, November 20 at 5pm (AEST). Australian entries only, sorry. The winner of the "answer the question" competition will be judged on originality and creativity. Both steps of the competition need to be fulfilled to be judged a winner. The winner will be emailed and their name will be published here. Entrants must include an email address when the filling in the commenting system below to be eligible to enter. Full terms and conditions here.
---
Photography: Kate Luke Photography; Hair and Makeup: Dale Dorning/Arc Creative