Sponsored by Motto
When I wrote and shared this blog post back in March, I could not have imagined just how much you would have loved the featured pants as much as I did.
But you did. And you've been wearing them through the cooler months, silently giving thanks to the design geniuses behind independent Australian label, Motto.
As the weather warms up, maybe you're wondering, where to from here? What if I need a pant for the trans-seasonal months or for travelling?
Well, listen up … Motto has has your covered. Say hello to the spring version of your favourite Motto miracle pants. They have all the features you love in your winter version but made from a lighter super stretch ponte.
"The (original) pant took a year to design, and has been lovingly crafted to reshape your figure giving you a sexy smooth silhouette while maintaining maximum comfort," says one half of the mother-and-daughter designer duo, Lauren Browne.
"We've since tweaked that fit even more, based on customer feedback. We've adjusted the way the waistband sits and the pants will now stay firmer on the body while still maintaining comfort," she said.
The reasons these pants tick all my soft pant boxes are many but let's start with the wide, reinforced waistband (see below) and the fabric itself. Together this creates a super-supportive pant that holds you in to create a smooth shape but in a comfortable way.
The summer version may still be ponte but it's lightweight and breathable on. Yes, they won't work for the height of summer but they very much work for now – and for an inflight outfit at any time of the year.
You put on these pants as you would a pair of pantyhose. It's a high-stretch fabric so if you pull them on from the waist, you'll add further pressure to the seam stitching.
To show you the versatility of these pants, which have a skinny leg fit like a legging, I've put together three outfits: casual, work and evening using these pants and pieces currently available in the Motto spring-summer 2018 collection.
I'm wearing size 14, my regular size.
Casual
I love contrasting a pant like this with a little slouchy, over-sized action and this knit and jacket are perfect as lightweight trans-seasonal options. It's the perfect road-trip, plane-travel outfit or sporting sidelines look. Simply add sneakers and you're good to go!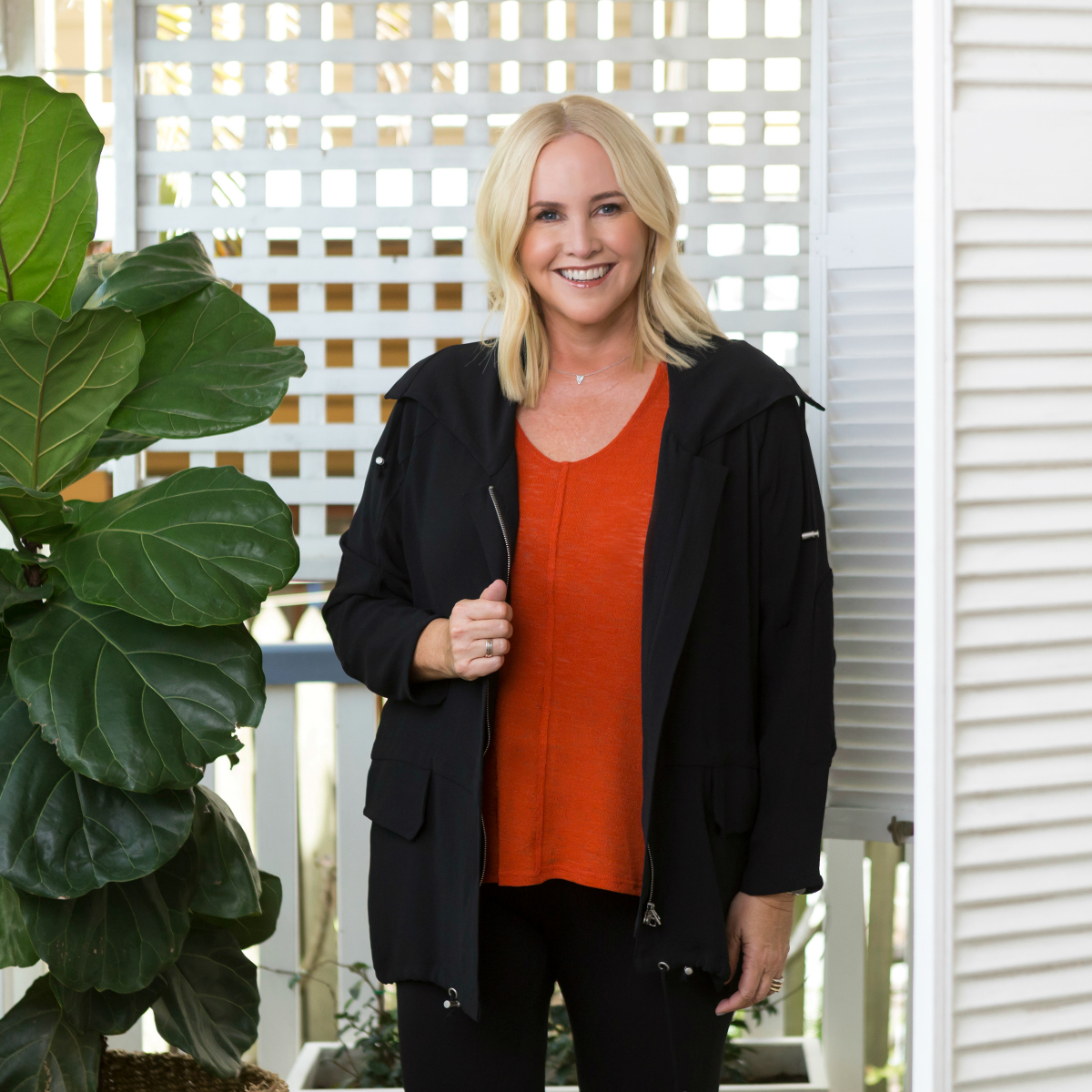 Motto Summer Miracle pant | Motto Rust Sierra slouch top | Black Nano Leisure jacket
Work
The key to making these pants work for the office is to work them back with a tunic-length top to cover front and back bottoms and then adding a jacket for contrasting structure. When you nail that combination, get set for your most comfortable work day EVER.
Motto summer miracle pant | Motto Black white jacquard zip flounce jacket | Motto ivory crepe waterfall blouse
Evening
Imagine heading out for the night with the knowledge that you have the comfort AND style boxes ticked. I say yes to that. No problems at dinner and then when someone (after 632 wines) suggests dancing, you say, let me show you my sweet moves. Simply add a lace cami in a pop of colour, a jacket with edgy detailing (this one has a sheer long piece on the hem that can be unzipped for a completely different look – see second photo) and a pair of heels and you're good to go.
Motto summer miracle pant | Rouge Nano trim cami | Motto black crepe two-way jacket
There is something about putting on these pants that makes you stand a little taller and feel a little more put together. Their comfort and fit make me feel confident.
I love how they feel on and I love how easy care they are. Simply pop in the wash, dry and pop on again. Nothing beats that.
Do yourself a favour, if you loved the winter version, get your legs into these.
---
Shop all my favourite Motto pieces HERE. Check out the Motto online magazine for even more outfit inspiration, as curated by Motto creative director Faye Browne.
WIN
Get excited. Motto has ONE pair of black strong hold shaper pants to give away to FIVE Styling You readers. Follow the steps below to enter.
Head over to Motto HERE. Fill in the form.
Once filled in, you'll be directed back here to answer this question in the comments below: Where could these Motto miracle pants take you this spring-summer?
Entries open on Friday, September 28, 2018 at 5am (AEST) and close on Friday, October 12 at 5pm (AEST). Australian entries only, sorry. The five winners of the "answer the question" competition will be judged on originality and creativity. Both steps of the competition need to be fulfilled to be judged a winner. The winner will be emailed and their name will be published here. Entrants must include an email address when the filling in the commenting system below to be eligible to enter. Full terms and conditions here.
Photography: The Photo Pitch; Hair and Makeup: Dale Dorning/Arc Creative