Last Sunday, I spent about 1.5 hours editing my wardrobe ready for autumn-winter. I always know it's time to tackle this task when the hook on the back of my bedroom door becomes home to way too many clothing pieces that I just can't fit in their regular spot.
I am in a different position from most people, in that the clothing brands I work with send me new clothes each season. I'm super grateful for this but I still like to keep my wardrobe tight because my space is limited and wardrobe overwhelm is real and not helpful at all.
What I keep from season to season are event and occasion garments that I just love, basics that my wardrobe could not be without and pieces that just make me smile every time I put them on.
If you'd like to take a look in my wardrobe and how I edited it last Sunday, head to my Instagram profile and check out the Wardrobe section in my Highlights.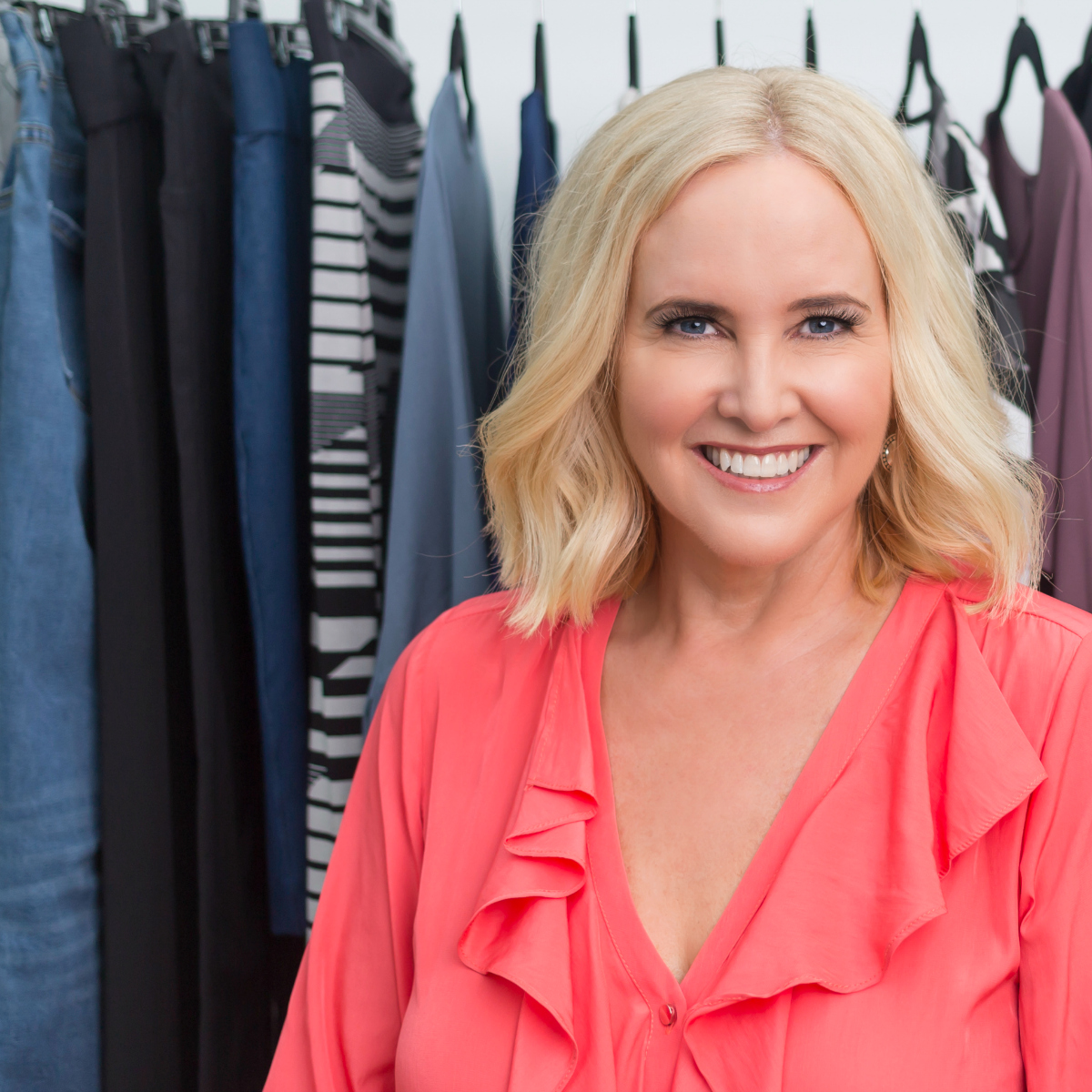 How to get your wardrobe sorted
If you're looking to get your wardrobe in a very good position for the season ahead – especially if you're joining us for the autumn-winter 2018 Ultimate Capsule Wardrobe online style challenge – then work through these steps below.
Stress-free dressing is yours for the making. It just takes a little work and a little organisation.
1. Start with a thorough edit of your wardrobe. This a process I do at least twice a year – usually at the start of each season – it sets me up for knowing what's there and what I need. I absolutely don't let any item stay if it makes me feel anything less than fabulous. This is the process I follow.
2. Give the types of clothes you wear most often the best real estate in your wardrobe. If you work in an office from Monday to Friday, those clothes should be front and centre. If your weekdays are more on the casual side, these are the clothes you need to give prime position. Remember it's all about saving time on busy mornings.
3. Organise your clothes in types and colours. I find this is great for identifying possible obsessive buying tendencies (me? stripes, checks and white tops!) so you can potentially save yourself from a future "must buy". It also eases the outfit creation stress. You might want to anchor the outfit for a particular day to a certain top or skirt. Start with that piece and then go immediately to the pieces you know will work back with that piece.
4. Store accessories where you can see them and use them. If you don't have your accessories easily accessible, then you won't be motivated or prompted to wear them. I store mine in a side cabinet that is a fun furniture piece and acts as my bedside table.
5. Protect your shoe-robe. I'm lucky enough to have a display cupboard dedicated to shoes (see gallery below). This not only protects the shoes from dust but it also means I can see at a glance what options are open to me. I also store my clutch bags in this cupboard – an adapted Billy bookcase from IKEA.
6. Organise your wardrobe electronically. As you buy something either take a photo of it on a hanger or find a photo of it online and save it to an album or albums in your phone. This will then help with what version of planning you'd like to take on. Some also like to spreadsheet their purchases and outfits, or use an app like Stylebook.
7. Plan out your outfits in advance. Spending time each Sunday to plan out the week is a great way to approach this. Use the weather app to give you a guide as to what temperature it will be and then create outfits based on what each of your days in the week holds for you. I write down all my outfits for the week in the Notes section of my phone or use the Styling You outfit planner.
8. Hang all those outfits on a separate rack. A simple rack, like this one from Kmart, could be positioned in your bedroom or spare room and, each Sunday, you hang your chosen outfits for the week on it, with shoes at the bottom. This makes it a no-brainer each morning to get dressed.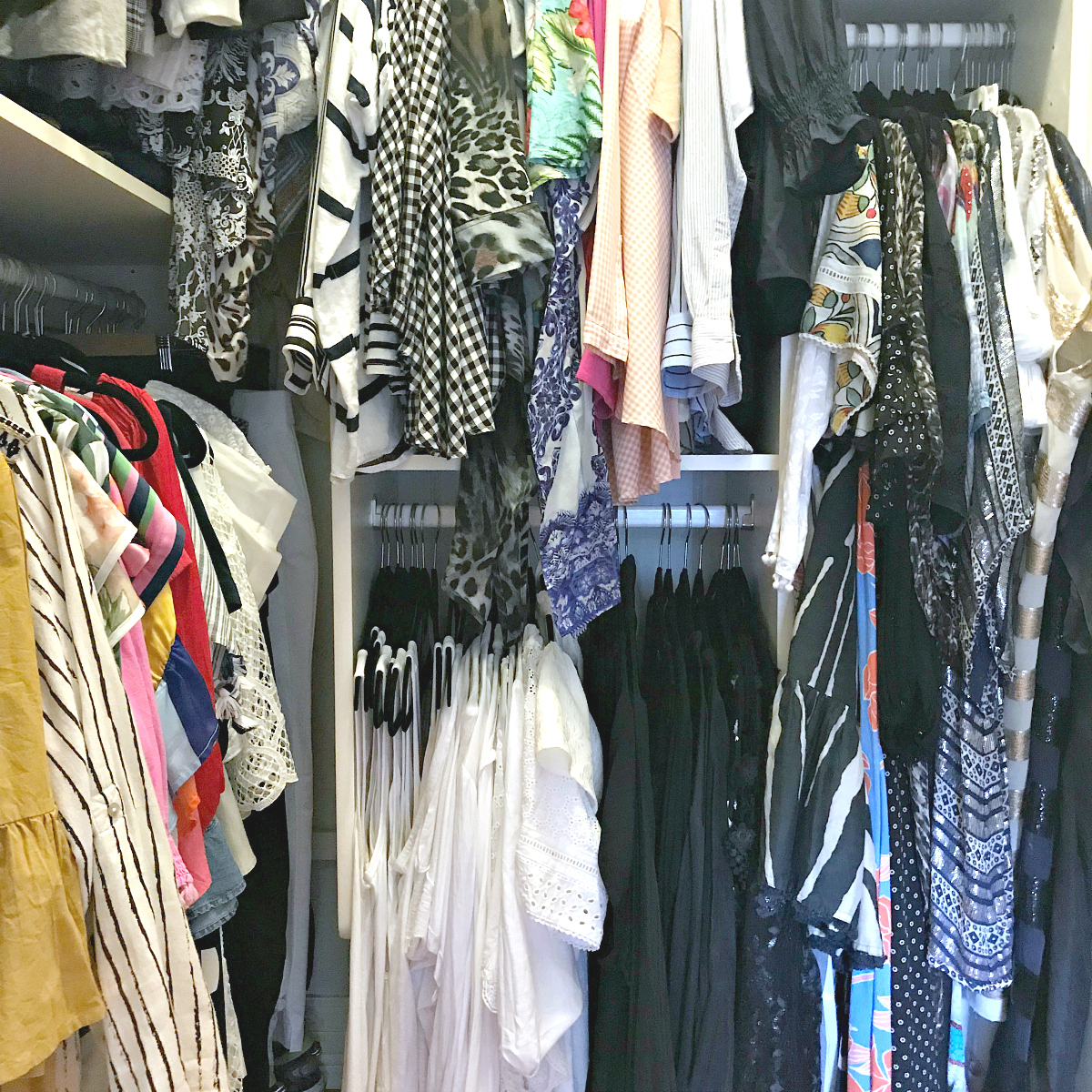 Registration for our autumn-winter 2018 Ultimate Capsule Wardrobe opens on Wednesday, April 18. Make sure you're on our email list to be first in the know. I'll be live on the Styling You Facebook page on Wednesday night, April 18, 8pm (AEST) to answer any questions you might have about this program. Capsulers get priority access to the seasonal Styling You Shop edit, which will publicly launch on Thursday, April 19.
---
Win 1 of 3 autumn-winter 2017 Ultimate Capsule Wardrobe memberships
THREE Styling You readers will win a six-week membership to autumn-winter 2018 Ultimate Capsule Wardrobe online style program. Each membership is valued at $119.
To enter, answer the question below, leaving your response in the comments:
How would an Ultimate Capsule Wardrobe membership help your unlock your style this season?
Entries open Wednesday, April 11 at 4.30am (AEST) and close Tuesday, April 17 at 9am (AEST). Australian entries only, sorry. The winner will be judged on originality and creativity. Photos can be uploaded with your comment. The winner will be contacted via email and their name will be published here. Full terms and conditions here.