My love affair with Noosa stretches right back to a childhood camping weekend staying at the end of Hastings Street where you'll now find public parkland.
As a young journalist, my first Sunshine Coast posting was to the Noosa office, where I was caught smack bang in the middle of the battle to shut down those very camp grounds.
Council won and, in my opinion, so did every person who's since visited this amazing spot on Queensland's Sunshine Coast. The Noosa Woods and Noosa Spit parks provide the yin to Hastings Street's yang.
I was a Sunshine Coast "local" for 23 years and a day trip to Noosa (or a staycation) never failed to impress.
It was a couple of years between visits when Tourism Noosa invited me back for a recent weekend.
Arriving for lunch on the water at Ricky's on Noosa Sound, looking over the ridiculously gorgeous blue river to the North Shore and afterwards driving along Hastings Street to my beachside accommodation at Seahaven Resort, affirmed to me that the piece of my heart that Noosa has always held was still there.
What unfolded was three days of re-visiting old favourite places and experiences as well as taking on some new (to me) sights, activities and dining options. It's safe to say that a little more of my heart was left behind at this Sunshine Coast, Queensland, destination.
If you haven't been back to Noosa for a while or have an upcoming trip, my seven things not to miss when visiting Noosa might offer fresh inspiration.
7 things not to miss when visiting Noosa
1. Get thee to a spa. I am a Spa Rat from way back. But you knew that didn't you. If you're heading to Noosa you are indeed spoilt for choice – Ikatan Day Spa (hinterland); Noosa Springs Spa; Stephanie's Ocean Spa (Pepper's Resort); and Aqua Day Spa (Sofitel Noosa Pacific Resort – what was Sheraton Noosa). All are simply amazing. On this weekend I found myself back at Aqua Day Spa, a favourite since it opened, for a La Prairie facial and signature Polynesian body exfoliation and massage. It was just what this stressed out business mum needed. There may have been drool. There was definitely snoring. I felt the most relaxed I'd felt in a very long time. And my skin? Positively glowing. Love that when you go into the Aqua Day Spa, it feels like going into a space where you feel like you could be anywhere – a world away from anywhere. You also have access to the hydro/aqua therapy area to enjoy and relax after your treatment.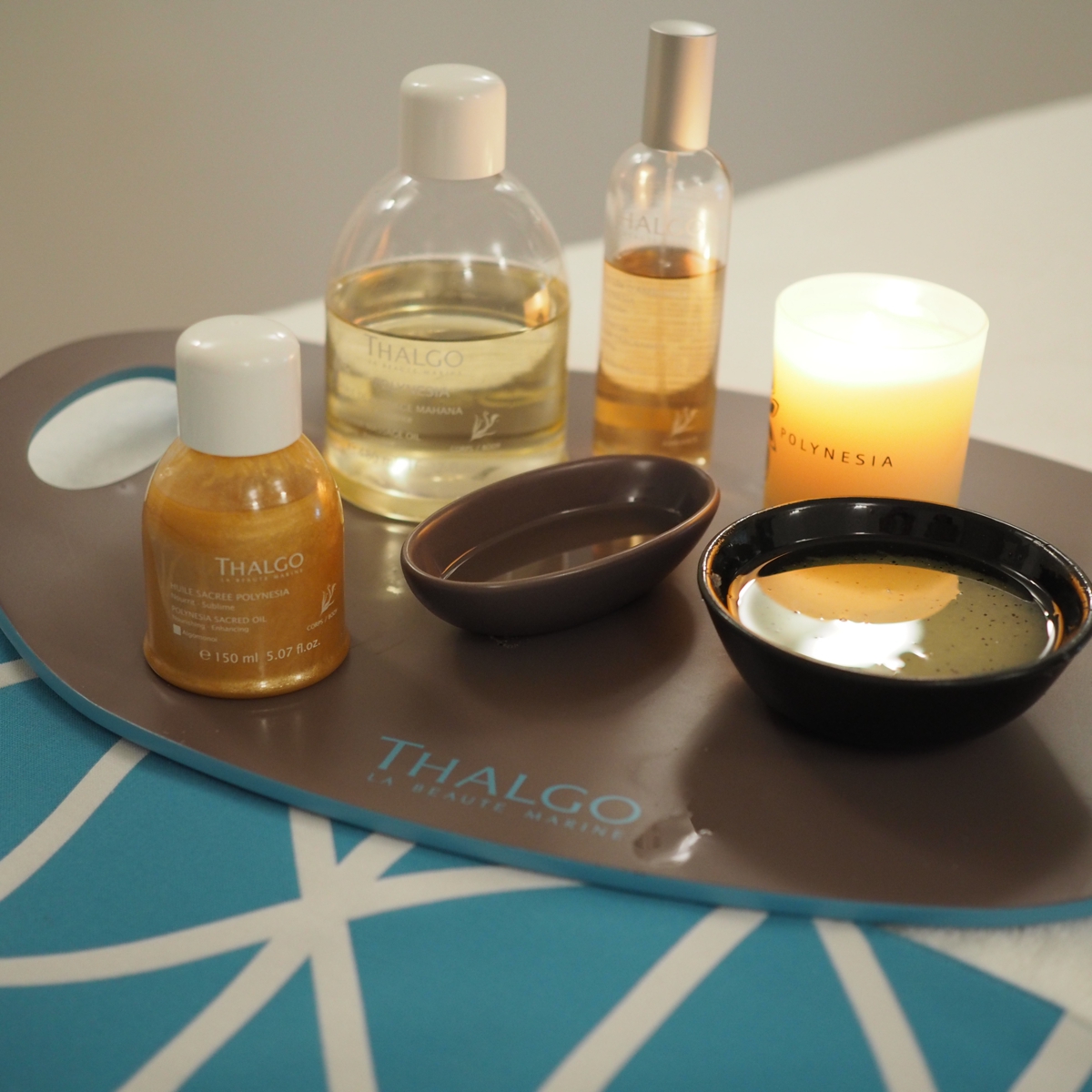 2. Do the Hastings Street Shopping Shuffle. Hastings Street would have to be one of my favourite strip shopping destinations. You can't help but be cheered up by a shuffle down one side of the street, looping back on the other. Browse and shop in a mix of independent boutiques and chain stores for everything from fashion items to home and gift wares. My favourites include: Zambezee Boutique, Signature on Hastings, Alterior Motif and Askew. Mr SY was particularly taken with Orlebar Brown and he always checks out his favourite, Noosa Longboards.
3. Sip on cocktails … and coffee. There is always time for a coffee stop at Aromas, a Noosa stalwart since Australians started their love affair with cafe-style coffee. Take a front-row seat and watch the passing parade. You'll probably see someone you know – or someone famous. At the other end of the day, find yourself at Miss Moneypenny's for a cocktail list like no other.
4. Eat very well. Dining out in Noosa has always been a gastronomic delight. Back in the day it was Palmer's, Barry's on the Beach and Cafe le Monde. Palmer's and Barry's has long gone but iconic Cafe le Monde still stands. Other Noosa dining legends have also entered the mix – Bistro C, Season, Sails, Wasabi and Rickys (do try the Moreton Bay bug brioche roll and fried three-cheese stuffed olives pictured below) are firm favourites.
Good food in Noosa isn't just about indulgence dining either. Treat your body to a healthy breakfast (pictured) or lunch at Vanilla Food. It may be a locals' secret but well worth the drive off the tourist strip.
Vanilla Food
5. Exercise outdoors – and in. I'm a newly evangelical exercise nut. I don't know who I am. What I do know is that I pack my active wear for holidays and weekends away. I'm a bit of a yin and yang kind of exercise girl, so the opportunity to do a private Pilates class at the newly opened Noosa Flow was welcomed with open arms. Studio owner and my instructor, Claire Shandley, fell in love with Pilates in London and honed her teaching in New York. I limped into the light-filled space (think dreamy Hamptons' white) after a gruelling training session the morning before and Claire set to work on getting my legs working again. If you're more a yoga kind of girl (I swing both ways), there's a yoga studio as well.
As for the outdoors' exercise option, you simply cannot go past a walk in Noosa National Park. As I'm training at the moment for Sydney Coastrek, it was the perfect way to smash out 10km and take in the world-famous view.
6. Enjoy the river as well as the beach. Noosa Main Beach and the coves and bays of Noosa National Park often get the lion's share of attention but the Noosa River is not to be missed. Whether it's catching the river ferry, walking along the Spit and watching the sun set or booking a gondola ride with Gondolas of Noosa, the natural beauty and the passing parade of stunning waterfront homes offer a different take on your Noosa stay.
7. Take a trip south to Peregian Beach. The shire of Noosa extends south to Peregian Beach. Those in the know – locals and Brisbanites – have been sitting on this gem of a destination for years. It has a gorgeous village appeal thanks to the central shopping square. Boutiques, restaurants and cafes open up on to the square. We dined at Pitchfork and were blown away with how good it was. Do yourself a favour and try the "trust the chef" menu. You won't go wrong. Beachside markets are held every other Sunday and well worth a look too. Check out those donuts. Freshly injected with passionfruit curd.
Seahaven Noosa Resort
I have stayed in all levels of accommodation in Noosa – and on Hastings Street – in particular but there is something all kinds of wonderful about staying beachside with views of Laguna Bay.
That was what we were treated to at the Seahaven Noosa Resort. This property has long held a prime position on the beach but following multi-million dollar renovations in 2014 it stands above others on the strip for quality and amenities.
We stayed in a two-bedroom/one bathroom apartment on the third floor with a view over one of the resort's pools to the beach.
The king-size bed was incredibly comfortable and the shared bathroom included a rain shower and spa bath.
What really made the apartment – and took advantage of the view – was the sizeable living area, which included a full kitchen, and balcony. If you were staying longer than a weekend, self-catering would be super easy.
If travelling with small children, the apartments on the ground level are ideal as they open straight out onto a flat, grassed area to the pool so kids would never feel "caged in" as can happen in a holiday apartment.
The three separate pools also meant that the pool area was never overcrowded as guests seemed to naturally spread across each zone.
So tell me, are you a Noosa local? Visited Noosa recently? Share your tips on what we simply can't miss on our next trip to Noosa below.
* We were guests of Tourism Noosa for the weekend. For more information about Noosa holidays, check out Visit Noosa.
Want more travel packing and planning advice?
Confessions of a Reformed Over-Packer e-book.
$12.99
Nikki Parkinson from Styling You's latest e-book, Confessions of a Reformed Over-Packer (How to Plan For Your Next Escape), has you sorted on the dreaded "what to pack" question for your next trip.
What you'll find in the 51-page e-book:
Simple tips to help you plan and pack for any travel destination or situation.
What clothing, footwear and accessories should take up the most space in your suitcase?
How to minimise your essential beauty product kit.
Which extras should you invest in to make your trip away less stressful?
Specific capsule travel wardrobe advice and examples for multiple destinations.
Advice for domestic getaways – weekends away, a beach holiday, road trips and conferences.
Advice for international getaways – northern hemisphere spring, summer, autumn, winter, tropical and sub-tropical island destinations.
Advice for what to wear on a flight – short and long haul.
Why travel insurance is as essential as your passport.
A printable checklist to help you pack and plan your next trip.
For more information, visit HERE.
---
Why I choose Allianz travel insurance
(sponsored)
Travel insurance is as essential to me as a passport. I simply don't leave home without it.
My travel insurance of choice is Allianz Travel Insurance. I can quickly and simply purchase my insurance online to suit my travel dates and destinations. Allianz offers competitive rates for travel to destinations all around the world.
Book online here.
Disclaimer
Allianz Travel insurance is issued and managed by AGA Assistance Australia Pty Ltd ABN 52 097 227 177 AFS Licence No. 245631, trading as Allianz Global Assistance, on behalf of the insurer Allianz Australia Insurance Limited ABN 15 000 122 850 AFS Licence No. 234708. You should consider the Product Disclosure Statement available at allianz.com.au before buying this product. Any information or advice here does not take into account your objectives, financial situation or needs. If you purchase a policy, Allianz Global Assistance receives a commission which is a percentage of your premium – ask them for more details before they provide you with any services on this product.