It was reported on last night's news that Brisbane's April temperatures were some of the hottest on record.
And this week we're staring down the barrel of another week of high 20s/early 30s temperatures.
I'm calling ENOUGH.
It's May. Winter IS coming.
Isn't it?
I've got a fab wardrobe ready to roll out when it does, including this sweater dress from Australian plus-size label, Harlow.
Before I show you the dress, let's talk plus-size.
Harlow stocks garments to fit size 12-24. Plus-size is a fashion industry term and is usually applied to clothes sized over 16. Harlow's size 12s fit a curvy size 12. This is not saying size 12 is plus-size, it's saying its designs are suited to a curvy shape.
It is what it is. I say, buy to fit your size and shape and ignore the number on the garment.
The model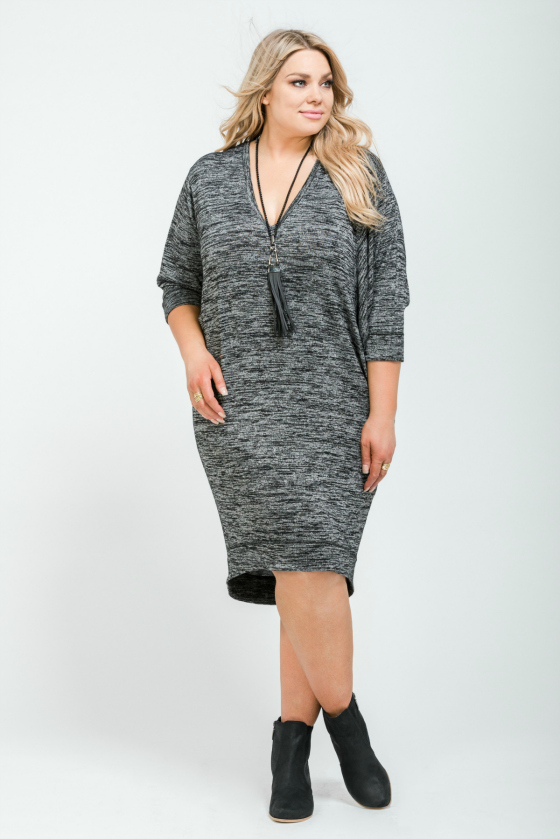 Harlow Dreammaker sweater dress $199 (size 12-24)
and me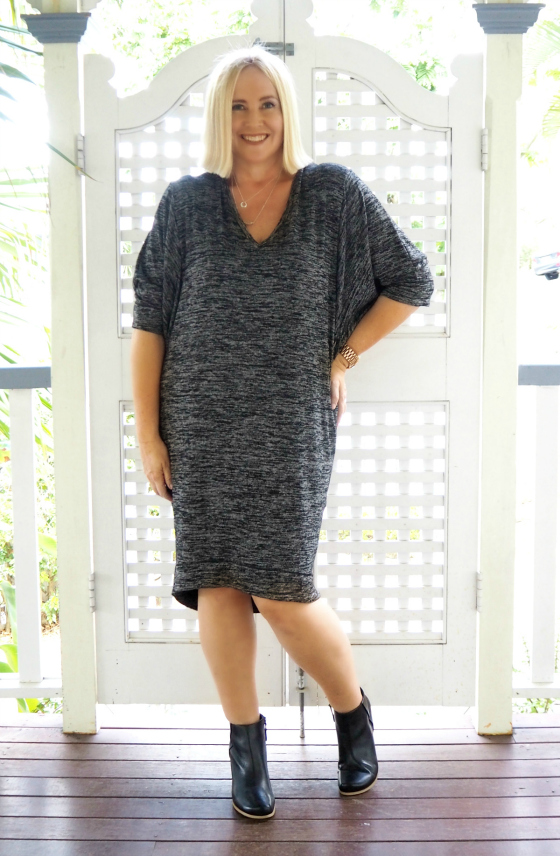 Harlow Australia Dreammaker Sweater dress* (I'm wearing XS and am normally a size 14-16) | FRANKiE4 Footwear VANESSA boots
I'm no stranger this dress shape. Last year, I featured this same dress in charcoal. It sold out super quickly, so hop on this one if you're thinking it's for you.
These are the reasons why this dress just works.
1. The shape. It's cut to skim and flatter the body.
2. Comfort. It feels like you're wearing a comfortable nightdress.
3. Style. There is so much style in simplicity.
This dress is a blank canvas to which you can add accessories and a pair of heels for a glam night out.
Or you could layer it up with tights, add a coat, scarf and flat boots for an everyday outfit.
Versatility is everything in a garment and this one ticks that box. Big time.
A word on the sizing. As I've indicated above, I'm a size 14-16 and am in the XS which is supposed to be size 10-12. I'm far from that size so work up from size 14 when estimating your size.
Harlow is an online store but if you live in Sydney, Melbourne or Brisbane, there are pop-up shops happening in those cities from this week.
Melbourne is first up with a pop up shop in Fitzroy from tomorrow (May 4) until May 8.
Check out Harlow's events page on Facebook for more details. The Brisbane date is still to be set.
Are you a fan of a versatile winter dress? How would you layer this piece when it cools down?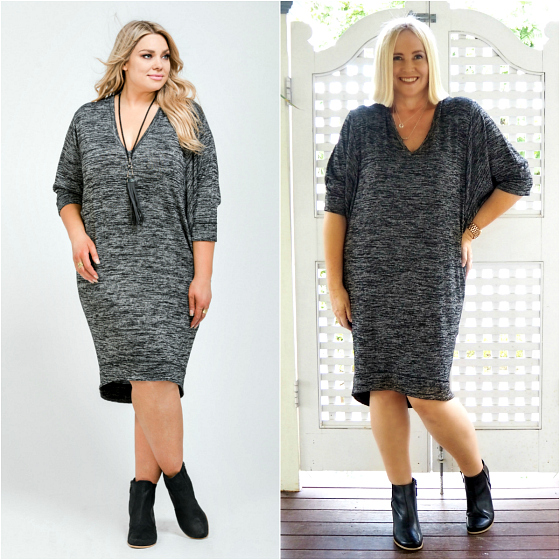 * These pieces were gifted to me for editorial consideration. Full disclosure policy here.
---
Share your outfit to WIN
Every month in 2016 I'm giving away a $100 gift card to help freshen up your wardrobe.
This month you could win a $100 gift card from Read & Bell.
Each month, I'll propose a different wardrobe theme for you to consider incorporating into your #everydaystyle outfit planning.
Each day that you incorporate that theme, simply upload your photo as you normally would, using the #everydaystyle hashtag. To be in the running for the prize, you just need to add the specific hashtag for each month's theme. You can enter as many times as you like.
This month's theme is: Scarf Style. Show us your favourite way to style a scarf and inspire us through the month of May.
This month's hashtag is: #SYscarf16
Your outfit photo could be featured here on the blog with a link back to your Instagram page. Entries close May 25, 2016. The winner will be announced on the blog, May 26, 2016.
---
#everydaystyle email list
If you're reading this and you join in with the #everydaystyle hashtag on Instagram, then I'd love you to please sign up to this email list. I'm so grateful for your participation in this community which I started just over two years ago, that I'd love to be able to share exclusive events, prizes and offers with you. I promise you won't be spammed. You'll only receive information for the #everydaystyle community. For possible event invites, it's also important that you indicate your nearest capital city.