Sponsored by FRANKiE4 Footwear
Do you love an ankle boot as much as I do?
For me, they are the dot point to my exclamation mark in just about any autumn-winter outfit.
While I have flirted – and will continue to flirt – with their knee-high sisters, ankle boots never let me down.
They worry not that I have one calf bigger than the other. They are super easy to pop on and they always fit.
And since last autumn-winter, my love affair with the ankle boot has skyrocketed to Mills and Boon proportions.
The reason?
FRANKiE4 Footwear – the fashion shoe label that comes with built-in hidden comfort – launched its first ankle boot range in 2014.
If you were following me last winter you would have rarely seen my feet out of the LiZ or the JAMiE boots. My feet loved them – demanded them even – as did my wardrobe.
This year, LiZ and JAMiE are back and are joined by VANESSA and KELLiE, offering one fabulous line-up of ankle-boot wearing possibilities.
There is an ankle boot (or two or three!) to suit everyone's everyday lifestyle. Each boot offers style plus the comfort benefits which FRANKiE4 Footwear has become famous for.
Boots with benefits, if you like.
The FRANKiE4 Footwear back story
If you've ever stepped out of a regular shoe and into a FRANKiE4 shoe, you know what I'm talking about.
That AHH moment.
When your feet say, "it's about time you gave me a little TLC", and your reflection back in the mirror says, "see you don't need to sacrifice style for comfort".
Me? I've been experiencing that AHH moment on almost a daily basis for the past two-plus years. I'm very proud to once again be this footwear brand's ambassador.
I need shoes that are in style but also ideal for being on my feet all day (I use a sit-stand desk) and, if out of the office, I need to be able to get from A to B without worrying about whether my feet up up to the task.
Read designer Caroline McCulloch's story here. I thank the shoe gods that her mission is to save soles in style.
BF4s (before FRANKiE4s), I did not know how much I WASN'T looking after my feet. I certainly wasn't saving them. What I do now know is that because all FRANKiE4s feature a hidden, podiatrist-designed functional footbed for support and cushioning, my soles are in good care.
The other genius "hidden" comfort feature of FRANKiE4 Footwear's ankle boot collection, is that each comes with a "custom fit" pack, a drawstring bag filled with interchangeable footbed cushions that you can add or remove within the boot to suit your feet, adjusting as required for your foot width.
In some cases, I wear a different footbed in my left (bigger) foot from that of my right foot. It's a personalised comfort system but offered in a way that is easy to understand and work for your own feet.
How to wear ankle boots
One of the most-asked questions here on Styling You, is the question about how to wear ankle boots. While this might seem like a simple style question, it can be one that people struggle with, myself included.
These five tips have helped me and they may help you create ideal outfits for ankle boots.
1. For an ankle boot outfit to work, we need to SEE the ankle boot. You don't want fabric flapping around them. You don't want your jeans' leg hiding them. Get jeans altered to suit – or cuff them. You want your leg to look streamlined.
2.  To achieve a streamlined, ankle-boot-worthy look, you have three options: wear with either skinny jeans, legging/tights or a frock with bare legs. I've covered off on each of those looks below. Do this and the boot becomes an extension of your leg, lengthening it in the process (we very much like that).
3. When building your boot-robe, start with a neutral colour – black or nude/tan – and build from there. Not sure which neutral to start with? If you wear a lot of black, start with black; wear a lot of colour, start with nude/tan. Wear a mix of black and colour? Have both in your boot-robe.
4.  Think about your lifestyle – what you get dressed for most days – to determine the heel height of our boots. FRANKiE4 Footwear's heeled boots are comfortable for all day but if you are mostly running around after small children, then opt for a lower heel height for your first pair. Add in a heeled boot as your next purchase for occasions.
5.  Re boot cost, I say buy the best your budget can afford. Boots in a classic style will never date. Some actually get better with time. I also think that your feet are worth looking after, so spending extra on a pair of boots that will look after your feet, is money well spent.
FRANKiE4 Footwear autumn-winter 2016 boot range
Let me introduce you to the boots you'll see me wearing A LOT of this autumn-winter. There is a heel height for everyone – and there is a boot style for all everyday situations.
There are two high-heeled boot options – the LiZ and the VANESSA. JAMiE and KELLiE offer low heels.
And remember, if you see anything you like, jump to it and snap them up. They disappeared quick smart last year.
Worried about buying boots online without trying? FRANKiE4 Footwear has free delivery and a 30-day change-of-mind policy. If you want advice before you buy, the team is there to help – phone 1300 721 898 or email [email protected].
---
LiZ
Who: LiZ is an uber-stylish heeled boots with hidden comfort benefits that belie her fabulous good looks. She woo-ed us with her secret ways last autumn-winter and this year she's back in black oily nubuck leather (below) and a light tan (above). The heel is just high enough to dress up an outfit but low enough to keep on your feet all day – or night – long.
Style with: skinny jeans (cropped or cuffed), maxi boho-style dresses, boho-style knee-length dresses, shirt dresses, pencil skirts, maxi skirts
Wear to: work, conferences, out to lunch, date nights
---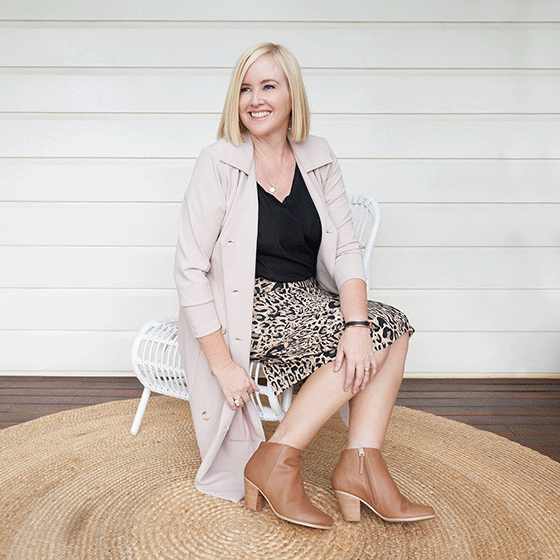 VANESSA
Who: VANESSA's the new kid on the heeled-boot block and she's not afraid to take LiZ on in the alternate style stakes. She gives good ankle, finishing just so for a dressy cropped style. The angled heel also brings a flattering finish to any pins. Available in tan (above) and black (below) leather.
Style with: skinny jeans (cropped or cuffed), maxi boho-style dresses, boho-style knee-length dresses, shirt dresses, structured work dresses, pencil skirts, maxi skirts. If you're a culotte kind of girl, this style works a treat.
Wear to: work, conferences out to lunch, date nights.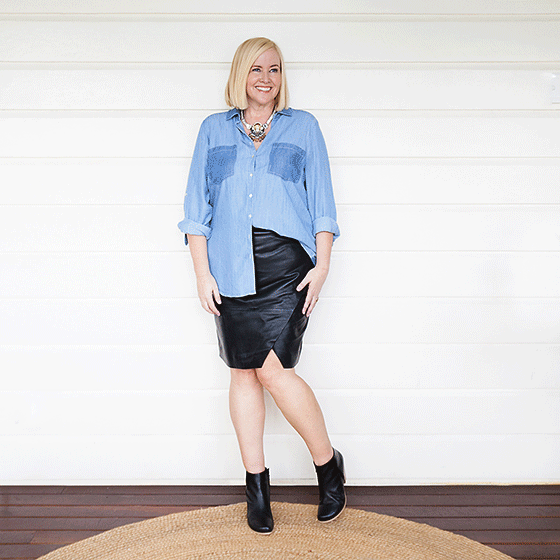 ---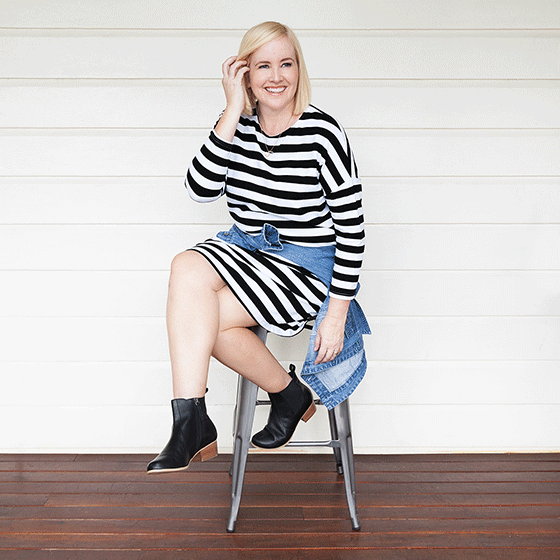 KELLiE
Who: KELLiE is an all-rounder of a girl. She'll work with you all day but isn't afraid to come out to play after dark if required. The secret to her versatility is her heel. It's low – but not too low – so you can throw any task at her and she'll look mighty fine completing it. Available in black (above) or cognac (below).
Style with: skinny jeans (cropped or cuffed), maxi boho-style dresses, t-shirt dresses, shirt dresses, leggings and tunic tops
Wear to: school drop-offs, working from home, casual meetings, brunch, out to coffee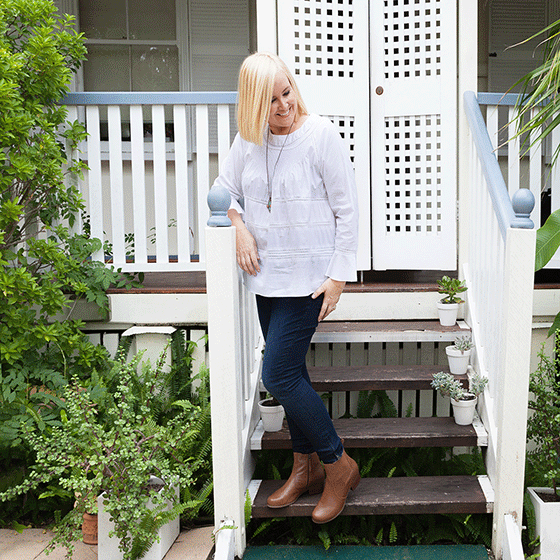 ---
JAMiE
Who: JAMiE's style skill is all based on loyalty and trust. She really is there for you – every day. She'll take you all over town without a second thought. No wardrobe task is too big or too small. She's there for you so you can keep ticking off your errand list in style. JAMiE's back in last year's black leather (above) and a new colourway for 2016, cognac leather with navy insert (below).
Style with: skinny jeans (cropped or cuffed), maxi boho-style dresses, t-shirt dresses, shirt dresses, leggings and tunic tops
Wear to: school drop-offs, working from home, casual meetings, brunch, out to coffee, sporting sidelines
Shop the entire autumn-winter 2016 collection here: www.FRANKiE4.com.au
---
WIN
Styling You, together with FRANKiE4 Footwear, has TWO ways you could win a pair of FRANKiE4 Footwear boots or shoes to make your soles sing this autumn-winter.
1. Be in the running to win one pair of FRANKiE4 Footwear shoes (valued up to $299.95) when you buy a pair of shoes online at www.FRANKiE4.com.au. For your entry to count, enter NikkiWin at checkout.
2. Win a pair of FRANKiE4 Footwear ankle boots of your choice (valued up to $299.95) by leaving an answer to the following question in the comments below:
Which FRANKiE4 Footwear ankle boot should be re-named to your name because you can see yourself wearing it almost every day? Please tell us why.
Entries open on Tuesday, March 22, 2016 at 4.30am (AEST) and close on Tuesday, April 5, 2016 at 5pm (AEST). Australian entries only, sorry. The winner of the "buy a pair/be in the running to win a pair" competition will be a game of chance. The winner of the "answer the question" competition will be judged on originality and creativity. Photos can be uploaded in the comments section. The winner will be emailed and their name will be published here. Entrants must include an email address when the filling in the commenting system below to be eligible to enter. Full terms and conditions here.
---
Coordinated by The Remarkables Group
{Photos: Rhubarb Photography; Design: Kaleidoscope Design; Hair and Makeup: Bruce Rhebein}