Last weekend I attended the 2015 Problogger Training Event – just a *wee* gathering of about 700 bloggers or people wanting to connect with bloggers.
The conference is the brainchild of Problogger's Darren Rowse. It started with humble beginnings as a one-day event in 2010 and has grown to be Australia's only annual blogging conference.
What goes down at a blogging conference?
A whole lot of fun, networking and learning, that's what. This year – like others before – international speakers joined some of best on stage to share areas of their online expertise.
I'm someone who also sets out with the intention to learn something from everyone who I hear speak at a conference or a networking event.
There is ALWAYS something to learn. Always some little – or massive – aha moment to realise.
I just believe you need to be open to that.
On the networking side of things, I'm an extrovert. It comes easy to me to chat to people I've just met or have known for years.
I do have some personal tools that help me with this though as it still can be a nerve-wracking thing walking into a room where you don't know everyone.
My number one personal tool, is outfit planning.
If I've put some thought into the outfit or outfits I'm thinking of wearing for the conference or networking event then I've probably created an outfit that I feel comfortable in and one that feels like me, not a version of myself I think I should be.
That's the key to an outfit that works for you at any time but even more so if putting yourself beyond your social comfort zone feels you with dread.
These are my 7 tips for how to dress for a conference – or a networking event. I've enlisted a little help from the real women of #everydaystyle who shared their conference outfits across the Problogger weekend. (Make sure you follow them on Instagram for more of their style secrets)
1. Plan out what you're going to wear, matched to what the conference schedule looks like, its location and the time of year it's being held.
2. Comfort is key. There is a lot of sitting down happening – not as much as a long-haul flight but enough just the same. Will you feel as great at 4pm as you did during the kick-off session at 8.30am.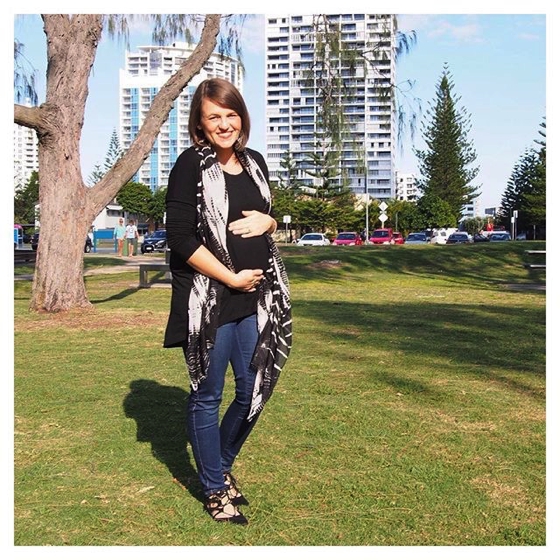 3. Conference climate control is a tricky thing. I've been to conferences in mid-winter where I've felt like I've been sitting on a tropical island (except no-one packed their swimsuit and the swimming pool is not in sight). I've been to summer conferences where I've wondered how I could have forgotten to pack my ski gear. And I've been to conferences where you can experience both these extremes all in one day. Make layers your friend and be prepared to add or subtract as required.
4. At most conferences it's about casual instead of corporate. Most people will probably welcome that. For others, casual can be tricky if their work persona is tied up with wearing a suit. If that's you, err on the smart side of casual. Add a structured piece to your outfit to anchor it in familiar territory.
5. Don't ignore the themed event. Well, you can if you'd like. I'm SO not a costume kind of girl but I always like to fit in so I will plan an outfit around any theme. Last weekend's networking event theme was SHINE, so I just delved into the sequins part of my wardrobe. Don't over-think the theme – unless of course you are a costume queen and need to uphold your reputation.
@loveface_beauty and @redclifestyle
6. Do show your personality. Conferences are about learning but you can learn a lot from those who attend with you. If you want to connect with like-minded people, a good starting point is by staying true to yourself in what you wear. Dress so that we understand a bit about your personality from a first glance. Wear something – an accessory, a statement jacket or amazing colour – that highlights the real and fabulous you.
@styleandshenanigans and @colourmeanna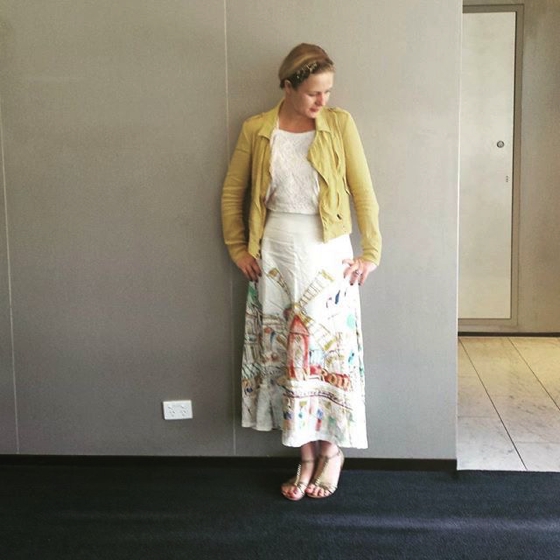 7. Do pay others compliments on some aspect of what they're wearing. This is an exercise I get women to do in my Unlock Your Style talks to highlight just how good it feels to give a compliment AND to receive one. It's also a great ice-breaker if you find yourself meeting people for the first time. Do it and I promise you'll feel all kinds of tingly on the inside.
Have you been to a conference lately? Share your tips on what to wear? Do any of the looks above reflect your conference style?