I love connecting Styling You readers with lots of different online shopping options – and I love when some of those shopping options come on board as sponsors here on the blog.
Please say hello – and click through to check out for yourself – this month's sponsors. They are all great small businesses making a splash in the world of retail. You might just find that next purchase.
After struggling to find quality classic leather bags at a reasonable price, Elise Townsend started the year long journey of research and travel culminating in the launch of The Bag Department in December 2012. The Bag Department bags are the staple of a woman's wardrobe; they never go out of fashion. And you get to customise the bag just they way you want it. Yes, you are the bag designer. How cool is that?
GlamCorner is Australia's online designer dress hire destination for all of life's special occasions. The inspiration for this website grew from the realisation that women frequently buy designer dresses that they only end up wearing once. This way you get to love your designer dress for the occasion and then send it back, ready to hire again. You might also pick up a bargain "buy now" cocktail dress at the fraction of its original price.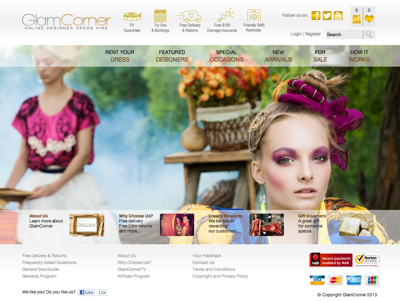 Sarah Wilkinson was travelling through the French countryside in 2006 when she stumbled upon the village of SanCerre. It was here that she met an elderly lady who kindly shared many pearls of wisdom. She was given a treasured gift – a St Christopher medallion – to wish her luck and keep her safe for the remainder of her travels. It was from this moment that the idea for SanCerre was born. What started as a business offering medallion jewellery and charms has grown to include quality basic and functional layering clothing pieces. Don't miss the last days of its huge summer sale.
i ALLURE Resort & Beachwear was born with the vision to bring simplicity and versatility to a beautiful fashion piece designed for the cosmopolitan traveller, so light to pack and ready to wear. The collection features hand-selected exquisite, vibrant fabrics to make you feel beautiful. Each kaftan is versatile and can be worn over swimwear or a slip, taking you from beach to bar in minutes. Wear over a coloured dress slip and change the feel of the kaftan in seconds, from day to night or night to day.
Misano Shoes – a West Australian, family-owned company was created in 1999 by Darrell Bradshaw. Misano Shoes are passionate about creating simply beautiful shoes, stylish but affordable fashion that works effortlessly with your lifestyle. They supply to many shoe stores throughout Australia and now you can browse before you buy with the launch of their website.
Faceache Australia is a new and exciting online grooming and beauty store. Faceache is the brainchild of a couple of globe trotting entrepreneurs who were fed up with Australians customers getting a rough deal when it comes to shopping online. It offers high quality brands such as Elemis, St. Tropez, Milk Skincare,Neal's Yard and MOR Cosmetics – all at great prices.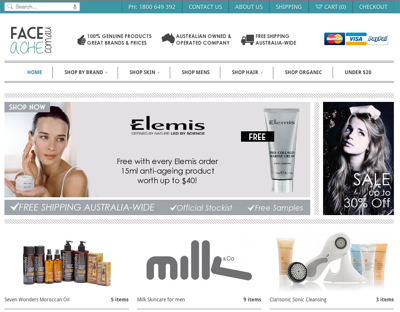 Sequins and Sand believe that every woman over 35 can look and feel fabulous at the beach and beyond. They help busy women do just that and to help them live their best summer yet. They provide practical and stylish solutions for beach-to-bar dressing … the secret to a simply stylish summer and perfect when packing "light and right" for that next getaway.
Bella lido was founded by Claire Lonergan on Queensland's Sunshine Coast in December 2009. Claire's love for the beach, along with her appreciation for the coastal lifestyle and her passion for beautiful and unique products, inspired her to create bella lido. Claire has carefully selected a variety of products and labels which are synonymous to the concept that is bella lido, which means beautiful beach in Italian.
For the latest advertising offers available on Styling You, head on over here.