Do you remember a time in your life when you seemed to be going to the same kind of "special occasion" every weekend?
The year of 21st parties is a distant memory … the 40ths are heading that way too. Sigh.
And as for all things weddings, they seem to go in cycles too, don't they? I remember going to seven in one year. That year was a whole lot of outfits, shoes and wishing well or gift registry contributions.
But it's been a while between all events wedding related so it was lovely to attend an engagement party on the weekend. I first met the couple 10 years ago, when they were 15 and in Year 10.
They're a beautiful testament to the potential of young love. Sigh. Again.
Anyhoo, the party was at an inner-city bowls club. So not too dressy. Just a little. I seized the opportunity to take out the new sass & bide top, which my husband bought me last week, on its first outing.
The top is pretty much a statement piece. So in keeping with my style, I kept the rest of the outfit – plus my hair and makeup – pretty simple. Hair ghd-straightened; a brown smokey eye and a coral lip. Too easy.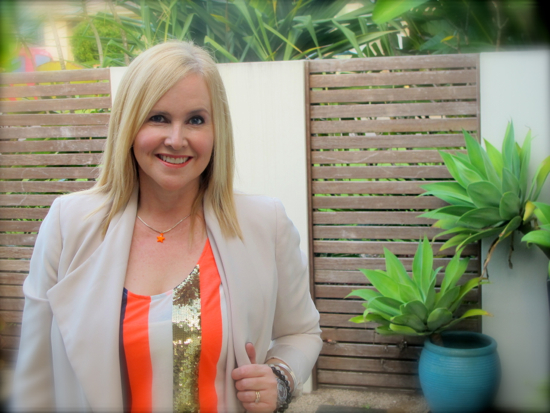 You'll recognise a few pieces in this outfit that I have featured quite a few times here on the blog.
I cannot speak highly enough of building a wardrobe full of work-horse garments. My NYDJ jeans and collections of jackets are just that.
Oh, and these Zoe Kratzmann shoes, which I've worn A LOT? They're a definite on my New York packing list. They look great but I can walk in them all day – or night.
sass & bide top | sass & bide necklace | Witchery | NYDJ | Zoe Kratzmann clutch | Zoe Kratzmann shoes
Do you have any occasions coming up, for which you need a specific outfit? Leave a comment below if you're stuck for ideas.
PS. I hope you had a fabulous weekend. What's coming up for you this week? My youngest son turns seven on Saturday and has requested a family Japanese lunch. And a cake with marshmallows and snake lollies on top. Too easy.